Construction set to begin in 2020 surrounding NMSU on Triviz and University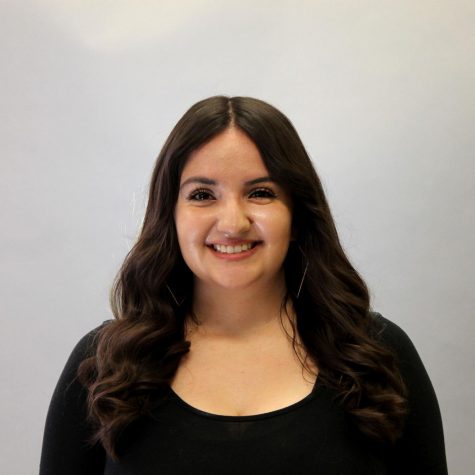 More stories from Aimee Ryan
Construction titled the 1-25/University Interchange Project is scheduled to begin in early 2020. According to the New Mexico Department of Transportation, the project has been in the planning process for two years and will cost $33.2 million to complete.
Work will be conducted on Triviz Drive, University Avenue and Interstate 25—all of which are roadways that surround and feed into the New Mexico State University Campus.
A website titled i25-university.com/info and managed by NMDOT outlined tasks of the project.
"The project will include the following improvements:

• New University Avenue Bridge over I-25 to accommodate growth
• Triviz underpass of University Avenue
• Continuation of Triviz Trails to connect to NMSU Trails
• New exit ramp from southbound I-25 directly to NMSU beneath University Avenue
• Roundabouts merging traffic on both sides of University/Triviz underpass
• New entrance ramp from NMSU to I-25 southbound
• Roadway improvements to University Avenue from Triviz to Las Alturas to accommodate pedestrians and bicycles," the NMDOT website specified.
Ami Evans, Public Information Officer for the New Mexico Department of Transportation District One, said that the goal of the construction project is to foster safety and better access for drivers in the area.
"This is an aging bridge that has no pedestrian access, lack of multimodal access on and across University. Backups and heavy congestion occur during events. Congestion and weaving cause safety concerns on University. This project looks at these issues and addresses them as a whole," Evans said.
Amber Sedillo is junior at NMSU that travels on Highway 70 and Interstate 25 to arrive to her classes. She said that she predicts that driving around the construction in the future will be difficult, but that the project will help future traffic.
"I think when it's all done it will be good because it'll keep traffic moving and it will be easier to maneuver, but the process of getting it done is going to be difficult," Sedillo said.
Evans discussed how many drivers the area sees in a typical day and how the project will benefit such drivers in the future.
"This is one of the busiest interchanges in the Las Cruces community. Once complete, traffic will be able to get through this interchange more safely and quickly. There are an estimated 4,000 vehicles an hour traveling on this stretch of I-25 and about 1,500 to 2,000 vehicles passing through University at I-25 each day.
"Local traffic in the area will also flow more freely, and these changes accommodate future growth and economic development," Evans said.
Improved systems for bicyclists and pedestrians and artwork will also be included around the interchange area, Evans said.
"In addition, bicyclists and pedestrians will be able to take advantage of an improved regional trail system that has more connections. Finally, motorists will have something beautiful to look at every day.  We are adding artwork and aesthetic treatments created by a talented local artist that will truly establish this interchange as a gateway to our community and to New Mexico State University," Evans said.
Sedillo said that she is also interested to see the round-a-bouts in place near NMSU.
"I think the construction will be good in the long run, once it's really done and I think it'll keep traffic flowing. We don't have many round-a-bouts here, so I'm really curious to see how that's going to work," Sedillo said.
Once construction begins next year, NMDOT asked that drivers be patient and continue to follow traffic laws. Interested persons will be able to subscribe to email updates on the project, Evans said.
"We do ask everyone traveling in this area to have patience, give themselves extra time to reach their destinations and to obey the posted speed limits, which will be reduced in the construction zone," Evans said. "Also, as of December 2019, they will be able to visit the project website – which is i25-university.com – to sign up for email construction updates.
Information is also disseminated through www.NMRoads.com, call 511 or the NMDOT webpage at www.dot.state.nm.us."
The interchange project is expected to last 340 working days and be completed by June 2021.
Leave a Comment
About the Contributor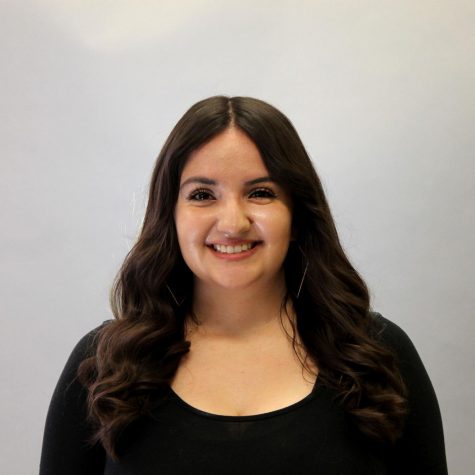 Aimee Ryan, Managing Editor
Aimee Ryan is a senior and Southern New Mexico native entering her fourth year at The Round Up and her first year as an editor. She worked as a staff writer...