NMSU celebrates first-generation students at annual celebration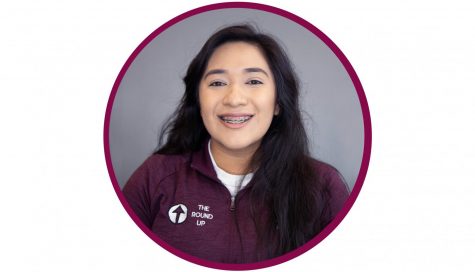 More stories from Victoria Del Toro
New Mexico State University will be participating in the nationwide annual First-Generation College Celebration on Nov. 8 to recognize first-generation students and bring awareness to the resources available to them through the university.
According to Rosa De La Torre-Burmeister, director of TRIO Upward Bound at NMSU, many first-generation students are actually not aware that they are first-generation because they don't know the proper definition.
A first-generation student is defined as one whose parents have not completed a bachelor's degree, therefore making any student pursuing such a degree at a four-year university the first generation in their family to do so.
"We all have some challenges and maybe they don't know that the resources are available at your institution," Del La Torre-Burmeister said. "So that's what we want is to give a shout out. That's why we have that tweet 'first gen aggies' so that people can find the support services and build the support system externally and internally."
The event touches home with De La Torre-Burmeister as she herself is a first-generation student who came to the U.S. with her parents from Ciudad Juarez. Eyes bright with love and her voice hoarse from memories, De La Torre-Burmeister recalled how her father told her his wish for her to continue her education.
"He said, what I want you to do is I want you to learn English and I want you to graduate and get out of the sun," De La Torre-Burmeister said. "So I did. I went through all my schooling here in Las Cruces and I got my Associate's Degree, later I got my Bachelor's then I got my Master's and [my parents] were able to see me graduate before they passed away."
De La Torre-Burmeister will be attending the First-Generation Celebration as a show of support for the current first-generation students. She will also be tabling for the TRIO Upward Bound program, whose goal is to help the students who come from lower income families.
This celebration is one that will be especially helpful to freshmen who are unsure of what to do at NMSU. At the event, they will be able to speak with previous generations of students.
"You know maybe all you need is just a mentor," De La Torre-Burmeister said. "Someone that's gone through that process and you just want to talk to them. And if they start meeting people there at the table and or even if it's picking up a button and discussing what they've accomplished or what they'd like the accomplish that's what its about."
Current first-generation students at NMSU will not be the only ones celebrated at the event. Faculty, staff, alumni and community members who were first-generation students are invited to attend and show support for those who are currently struggling to achieve the same accomplishments they once did.
"There's first-generation faculty, there's first-generation staff and other first-generation students that are about to graduate and we let them know that 'hey we're here to help,'" De La Torre-Burmeister said. "To continue celebrating your constant accomplishments. Celebration of overcoming challenges or barriers that they may have. Celebrate every day that they're here trying to achieve their education."
The First-Generation Celebration will be held Nov. 8 from 10 a.m. to 2 p.m. at the Corbett Center Student Union.
Leave a Comment
About the Contributor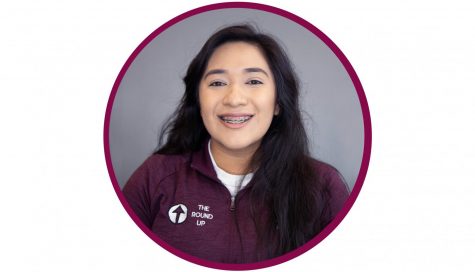 Victoria Del Toro, Staff Writer
Victoria Del Toro is attending her third year at New Mexico State, majoring in Animal Science with a minor in Equine. Her goal, after graduating with her...