NM State football finishes month-plus long road trip at Ole Miss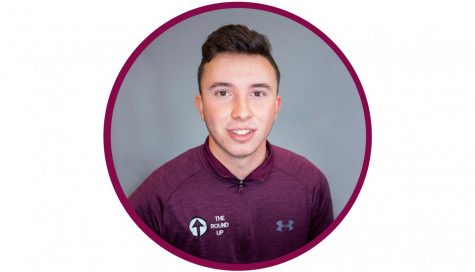 More stories from Anthony McKenna
The New Mexico State football team turns their attention toward the 3-6 Ole Miss Rebels following a second bye in the last three weeks, still looking for win number-one on the season.
Head coach Doug Martin was pleased with how his team utilized their open week.
"We were in full pads every day…a lot of hitting, very physical, kind of like a Spring practice mentality. Our guys responded really well to it," Martin said. "The whole schedule has been really difficult — opening up with two power conference games is not what you want to do to your football team… The players have done a great job, Their attitude and effort has been phenomenal."
Ole Miss comes off of a tight, one-possession loss to No. 12 Auburn and are in the midst of a down year, but when you have a schedule as brutal as an any lower-ranked SEC West team, that's bound to happen.
Any matchup against a Power-5 opponent will be a difficult one for the Aggies, and Martin recognizes the uphill battle his group faces Saturday in Oxford.
"Ole Miss' defense is every bit as good as Alabama's, and you saw that Saturday when they played Auburn. They could hardly move the ball on them at all," Martin said. "Playing an SEC team this late in the season is not an easy task."
NM State's 129th ranked rushing defense will have their hands full with an Ole Miss side that absolutely rolls in the running category, churning in 225.2 ground yards per game to make it the 17th best running game in the country led by quarterback John Rhys Plumlee, who sits at 600 rushing yards.
Defensively, Mississippi totals a solid 23 sacks, five forced fumbles and eight interceptions by seven defenders, something NM State's turnover-prone offense will have to be mindful of if they have any hope in pulling off the upset.
With 2019 winding down and little left to look forward to at this stage in the season, talks regarding the 2020 recruiting class offer some hope and excitement for the future of the program.
"The primary needs for us is in the secondary. We'll be signing probably at least six defensive back, at least half junior college guys, particularly if we can get some mid-year guys here," Martin said. "We're looking at five or maybe six wide receivers… We'll fill in some other areas."
Saturday's contest at Ole Miss will conclude the Aggies' massive road stint in which NM State didn't play a game at Aggie Memorial since Oct. 5, and will be held at 2 p.m. at Vaught-Hemingway Stadium.
"We've got a great group of young men here that really care and they're disappointed in the season," Martin said. "They've got the right heart and character and those types of things."
About the Writer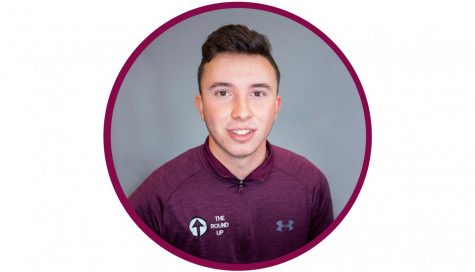 Anthony McKenna, Sports Writer
Anthony McKenna was born in Las Cruces, New Mexico. After living in multiple locations around the Southwest, Anthony decided to transfer to New Mexico...