Aggies take down UIW for first win of the season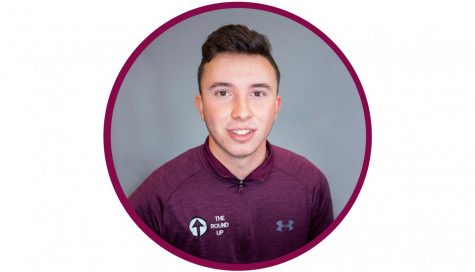 More stories from Anthony McKenna
It was a long time coming, but the New Mexico State football team managed to bring home its first win of the 2019 season, lighting up the University of Incarnate Word 41-28 in Saturday afternoon's long awaited return home for the Aggies.
In the essence of the shootout against UNM, NM State came out swinging offensively, snatching a 24-7 lead in the first half aided by a huge 77 yard punt return touchdown from OJ Clark and two long touchdown catches hauled in by Tony Nicholson.
That push continued after the half, with the Aggie offense finishing with a season-high 611 total yards in the type of performance Doug Martin has been looking for all year long.
"This is one of the few games where when the defense gave up a score or struggled, the offense went out and scored," head coach Doug Martin said. "Same thing, the defense needed to get stops to help the offense, they did. That's how good teams play, if we can continue that the next two weeks, that'll be huge."
Running back Jason Huntley had a career night of 174 rushing yards on 25 attempts and score. Not to be outdone, Josh Adkins was absolutely slanging the ball around, turning in 316 yards through the air and the two touchdowns to Nicholson with zero interceptions for the second week in a row.
"I thought he [Adkins] managed the game really well," Matin said. "They were dropping eight into coverage, they just weren't going to let us throw the ball and I thought he picked a chose his times really well. He had no turnovers again, no interceptions tonight so that's two games in a row and that's huge."
On the other side of the ball, the Aggie defense mauled the Cardinal's O, forcing one fumble, snatching two picks and holding them to a measly 282 yards.
UIW made things uncomfortable in the fourth with a 100 yard kick return for a touchdown, but a touchdown run by Christian Gibson, who added 115 yards on the ground, would be the insurance the Aggies needed to seal their first win.
"Jason ran better in the second half than he did in the first half… The offensive line handled things well, we made some adjustments there at halftime, put in new blocking schemes to handle things off the edge," Martin said.
The Aggies could have had three more scores on the night, but fumbling two times at the one yard line and letting the ball go out of the back of the end zone and an illegal blocking call on a TD run gave the Cardinals a concerning amount of chances to chip at the Aggies' lead.
"We just have to play smarter, we cant give up touchdowns that are fumbled right across the end zone…" Martin said. "It's been a hard thing to coach, its been a hard offense to coach with the ball security issues,"
"We're still our own worst enemy, you know we fumbled twice going across the goal line," Martin said. "We had another one where we got a crack in the back block called on us, three touchdowns called back, that's amazing, that's kind of been our nemesis is that turnover thing, and that was still there tonight."
Injuries didn't help the Aggies by any means, with Adkins, Javahn Fergurson, Clark and Rashie Hodge all suffering shoulder injuries against Ole Miss but powering through in tonight's win.
"We came into this game banged up. OJ Clark had a separated shoulder and he got the punt return," Martin said. "All those guys hardly practiced this week. To go out and play like that with those injuries and to suck it up, that's a big time character check for those guys, I couldn't be more proud of them."
This win for the Aggies comes just in time for even more motivation setting sight on next weekend, where they play I-10 rival UTEP in Las Cruces on Saturday at 2 p.m.
"There's a lot of great people in this senior class, kids have been here for four or five years that we recruited to build this program, and all these guys got to go to that bowl game, play in that bowl game, and unfortunately we didn't get that done for this senior class here this year," Martin said. "It's a whole lot harder to be a leader when you're 0-9 than when you're going to a bowl game."
About the Writer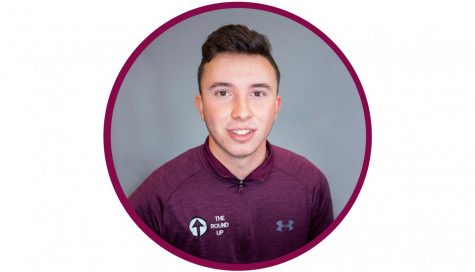 Anthony McKenna, Sports Writer
Anthony McKenna was born in Las Cruces, New Mexico. After living in multiple locations around the Southwest, Anthony decided to transfer to New Mexico...