NMSU fashion merchandising and design program to host sustainable fashion show in Spring 2020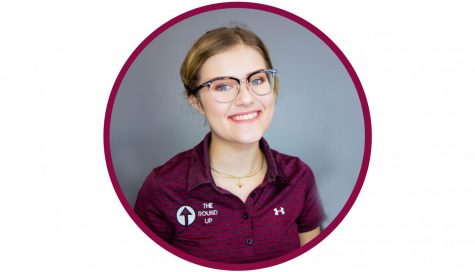 More stories from Jensen Stell
New Mexico State University's fashion merchandising and design program will be hosting their second sustainable fashion show in the spring of 2020.
The show features clothes made from recycled and up-cycled garments and other materials, like bubble wrap, grocery bags and coffee filters. A video featuring last year's show can be found here.
According to an August 2019 article published by Grist, the fashion industry is not a very environment-conscious one. Sixty percent of fibers used in textiles are derived from fossil fuels, and the fashion industry is responsible for "10% of the greenhouse gas emissions heating our planet."
"As an industry, fashion uses up even more energy than aviation and shipping combined… In 2015, the Environmental Protection Agency estimated that individual Americans generated 16 million tons of textile waste," the article reported. "Only about 15% of unwanted apparel ends up being recycled. The remaining 85% is burned or added to municipal landfills."
Assistant Professor Kelley Coffeen, Ph.D. said last year's show of the same nature, called Remade Runway, pulled a larger crowd than anticipated.
"We had a bigger crowd than we thought we were going to have; it was full, it was packed. So this year we expect [the crowd] to be bigger," Coffeen said.
Coffeen said that while the sustainable fashion show is "a way to help the environment," it also allows students to get creative without being restricted to just textiles and fabrics.
"Our sustainable fashion show is an opportunity for students to create using recycled and up-cycled materials and clothing. It's a way for [students] to show their creativity through different mediums without having to be someone who sews or does apparel construction," she said.
"Up-cycling" is a term used to describe the process of taking unwanted materials and making something new and useful out of them.
NMSU junior and clothing, textile and fashion merchandising major, Savannah Willingham, said the fashion show was a good method of showing the public that up-cycling clothes and other materials is possible.
"I feel like our generation is a lot more aware of our impact on the environment, so the fashion show was just to show how trash can be beautiful and it can be art too," Willingham said. "So we made things from coffee filters, newspapers…even old garments, we would up-cycle them, giving a new life to something old instead of just tossing it in the trash."
This year's sustainable fashion show will be held on March 19th, 2020 in the NMSU Art Museum located at 1308 East University Ave. Further details will emerge as the spring semester begins.
About the Contributor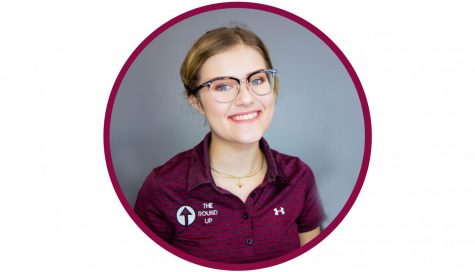 Jensen Stell, Staff Writer
Jensen Stell is a second-year staff writer for The Round Up. She began as a staff writer her freshman year at NMSU. She focuses her reporting on the arts...