New Mexico State and UTEP set to square off in battle of one-win rivals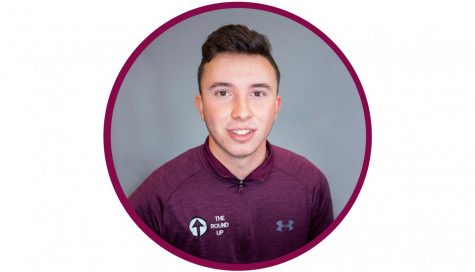 More stories from Anthony McKenna
The Battle of I-10 comes to Las Cruces this Saturday, with the New Mexico State football team looking to build on win No. 1 of the season last week to pick up a third straight victory over an equally struggling UTEP team who has won just two games since the start of the 2017 season.
NM State ended their entirely defeated campaign last Saturday in a 41-28 win over Incarnate Word, toppling the Cardinals for a season-high 611 yards of total offense while holding the FCS opponent to just 282 yards to end their 378 day span without a victory.
That momentum is just the type of thing the Aggies need heading into what head coach Doug Martin referred to as NM State's "bowl game" for the year. Martin understands the weight this rivalry game carries in the eyes of the senior class playing in their last game at Aggie Memorial Stadium.
"We're really excited about this game, obviously it's a big game for us, rival game right down the road," Martin said. "We've won this game the last two years, and we'd certainly like to keep that trend going. It'd be something big for our seniors, it's our senior day for us and this is a really good group of young men that we're sending out here."
Roy Lopez, who began the season classified as a senior but will likely return for the 2020 season with the opportunity to medically redshirt this season, elaborated on the bad blood between the two borderland programs and the meaning this game has on the community at large.
"UTEP is a school I don't like, and they know I don't like them," Lopez said. "Whether we're home or away, our fans travel, their fans travel, so I expect Saturday's game to be a fun one to play in."
A senior who will be graduating this year is Jason Huntley, who looks to carry his career-best performance against UIW — in which he registered 174 rushing yards on 25 carries with a score — wind down an illustrious run as an Aggie with a third straight win against UTEP
"That battle of I-10 is always huge, to have the bragging rights before I leave, that'll mean a lot to me." Huntley said.
Josh Adkins, who made his first career start last year against the Miners, will have to be on and continue taking care of the ball for the NM State offense to continue humming, throwing zero interceptions over getting picked off 14 times in the eight games prior.
"The last two weeks, he has really responded and he's had some good games this year…the best thing he did Saturday was he threw touchdown passes, you know he got two." Martin said.
A lot gets thrown out the window in rivalry matchups like these, and for two teams who have greatly struggled for the entirety of the 2019 season, bragging rights become all the more important.
"It's always a really good football game, it's two really well coached teams," Martin said. "Any rival game across the country, you can throw the records out, they're always good games…The rival games are always a goal when you start every season, the New Mexico and UTEP games are always one of our main goals—for every team—that's been preached around here since day one."
About the Writer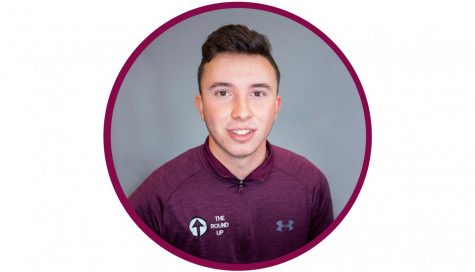 Anthony McKenna, Sports Writer
Anthony McKenna was born in Las Cruces, New Mexico. After living in multiple locations around the Southwest, Anthony decided to transfer to New Mexico...