NMSU's University Museum celebrated 60th anniversary with new exhibit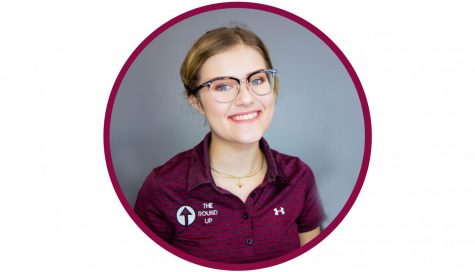 More stories from Jensen Stell
New Mexico State's University Museum commemorated their 60th anniversary Dec. 4 with the opening of a new exhibit; "El Santo Niño de Atocha: Narratives of Faith and Devotion in the United States-Mexico Borderlands."
Not to be confused with the University Art Museum, the University Museum is housed in Kent Hall at 1280 East University. The building initially finished construction in 1930 and served as a men's dormitory. The building cost $76,000 to build – $1,171,155 today.
In May 1939, it was officially named after NMSU's President from 1921-1936, Harry L. Kent. Since then, Kent Hall has housed many programs and departments, including the speech department, ROTC, the Peace Corps and an animal laboratory. More recently, Kent Hall has housed the University Museum since 1981.
"The Museum shared Kent Hall with the Cultural Resource Management Division, a branch of the department of sociology/anthropology," an archival university document said.
Before making their home in Kent Hall, the University Museum was established in 1959. The original location of the museum was in the Old Seed House on College Drive. The Old Seed House is a historic relic itself, predating the construction of NMSU. The museum's second director, Stanly Bussey, brought the museum's focus to Southwestern history and archaeology.
According to a document provided by Interim Curator of the University Museum, Rachel Cover, the University Museum "assists New Mexico State University in providing quality education, advancing knowledge, and enriching culture through research and service to the people of New Mexico."
While there are some retablo and ex-voto pieces being borrowed from the University Art Museum, Cover said she would like to try to change the name of the museum from University Museum to Kent Museum of Anthropology due to "immense confusion" brought about by the similar names.
"[A name change is] necessary at this point because we're having a lot of issues with [the names being almost the same], especially since [the University Art Museum] is like, 100 yards from [Kent Hall]," she said.
60 years later, and the University Museum is celebrating with an exhibit focused on Santo Niño de Atocha; the image of Christ as a child, bearing a staff, a drinking gourd and a basket.
Santo Niño is a relevant Roman Catholic depiction among Hispanic communities in Spain, Latin America and the Southwestern United States. Initially, he was depicted as an unknown child being held by his mother, Nuestra Señora de Atocha. During the 19th century, Santo Niño began being revered as a stand-alone figure.
"As to why and how this occurred is unknown because records are scarce or non-existent, though it is thought by scholars that this occurred due to the conflict and turmoil that was going on in Mexico during that time," NMSU graduate student of anthropology and University Museum assistant Yael Cano-Gonzalez said.
Cano-Gonzalez said there is no real reason why this depiction of Christ is as a child and not a grown man, but that his depiction as a child does help his worshipers.
"The fact that he was depicted as a child did help his devotion because it made him easier to talk to, connect with and ask favors of as opposed to him being depicted as a grown man," Cano-Gonzalez said.
In places like El Paso, TX, Chimayo, NM and Zacatecas, Mexico, Santo Niño has his own alter reserved in churches. In the exhibit, Cano-Gonzalez features a lot of her photographs and souvenirs from her pilgrimage to Chimayo, which she said was "an amazing experience."
"I was mainly in awe the whole time," Cano-Gonzalez said. "Overall, it was an amazing and beautiful experience and I deeply enjoyed myself."
The MA student of anthropology said Santo Niño is important to this region because of the ongoing relationship He maintains with his devotees.
"He embraces their needs and experiences, even as they change over the centuries, and the people in turn continue to give Him thanks for the ways He's helped them. The importance of this relationship has allowed the devotion to the Santo Niño to continue to thrive, where it may have failed with other saints," Cano-Gonzalez said.
About the Writer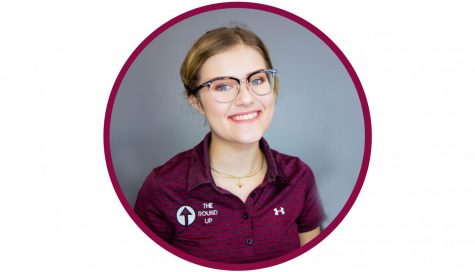 Jensen Stell, Staff Writer
Jensen Stell is a second-year staff writer for The Round Up. She began as a staff writer her freshman year at NMSU. She focuses her reporting on the arts...