NMSU hosts 2020 Feminist Border Arts Film Festival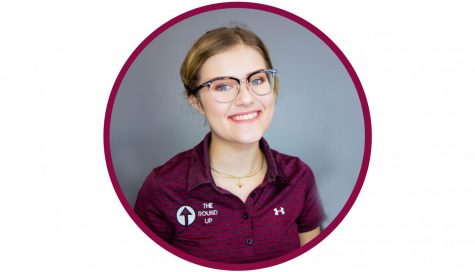 More stories from Jensen Stell
The Feminist Border Arts Film Festival celebrated its fifth year in activity on March 5 and 6, and worked in collaboration with the New Mexico State University Art Museum's grand opening exhibit, Labor: Motherhood & Art in 2020.
According to the page for the 2020 Feminist Border Arts Film Festival, the festival "features short films by U.S. and international filmmakers who utilize cinema as a creative tool to grapple with urgent social issues and questions of identity and representation."
Founded by NMSU Associate Professor of Interdisciplinary Studies in the gender & sexuality studies department, Dr. Catherine Jonet, along with fellow Associate Professor of Interdisciplinary Studies Dr. Laura Anh Williams, the festival's two days featured a special screening of a longer film, a set of short films played on loop throughout the day, and another special screening in the evening.
"It is with joy and propitiousness that Feminist Border Arts observes its fifth year," Jonet said in an essay included in the pamphlet provided at the festival.
"In so many ways, this festival symbolizes the many of the values, concerns, research, and teaching interests of the Gender & Sexuality Studies facility," Jonet said.
The first day's program was Mothers/Others, which featured 27 short films. Day two featured the program Resurfacing: Five Years of FBAFF, which included 15 shorts.
The two feature films on the March 5 were Happy Birthday to a Beautiful Woman: A Portrait of My Mother by Mickalene Thomas and The Mother Project by Tierney Gearon. On the March 5, were Artist and Mother by KCET and Sylvia Frances Films co-production as well as A Girl Like Her by Ann Fessler.
All four of the creators' works are featured in the Labor: Motherhood & Art exhibit in the University Art Museum located in Devasthali Hall on NMSU's main campus.
"Short film is central to [the] mission for the festival because the medium offers many possibilities for approaches to that longer and full-length feature films cannot," Jonet said.
In Tierney Gearon's The Mother Project, the film documents Gearon and her family over the course of three years while she creates different photography pieces depicting herself, her mother and her three children.
"I do not have the need to take photos twenty-four hours a day. I select moments to switch into 'camera mode,' and when I look back on a lot of these images, I feel most of them are self-portraits of my soul," Gearon said regarding her film on the festival's webpage.
A Girl Like Her by Ann Fessler is a documentary film described as "the hidden story of over a million and a half women who became pregnant in the U.S. in the 1950s and '60s when 'nice girls' didn't get pregnant."
Jonet said community support from around NMSU is appreciated.
"We are grateful to other colleagues who come out to support us and recommend the festival to their students. We also thank the audiences and their feedback over the years for attending and contributing to the festival…Your comments and enthusiasm sustain us," Jonet said.
About the Writer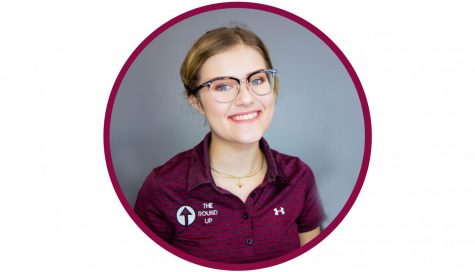 Jensen Stell, Staff Writer
Jensen Stell is a second-year staff writer for The Round Up. She began as a staff writer her freshman year at NMSU. She focuses her reporting on the arts...