ASNMSU spring election schedule changed due to COVID-19 pandemic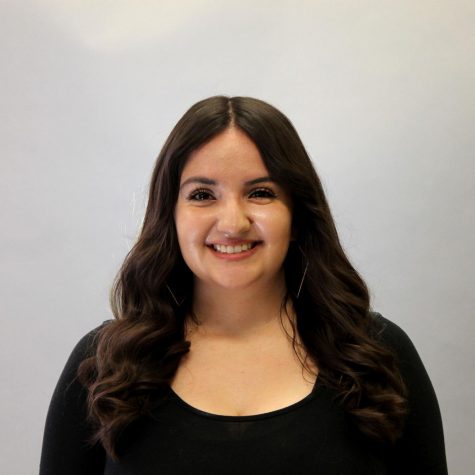 More stories from Aimee Ryan
The Associated Students of New Mexico State University has made updates to this semester's schedule for student government elections at NMSU. The changes in scheduling are to accommodate for changes made at the university in response to COVID-19 prevention strategies.
The Round Up previously published dates of events pertaining to election season, which are now inaccurate, before the university announced that spring 2020 classes would continue through online methods.
ASNMSU Chief Elections Officer Neal Bitsie announced in an email that there are new dates and methods of hosting spring election events. One change includes postponing elections for one week, Bitsie said.
"ASNMSU, as well as the rest of the university, has been forced to adapt to this unprecedented and every changing social climate. All university employees are learning how to work from home, including the faculty within ICT. To account for this, I have decided to push the election week back by one week," Bitsie said.
Student candidates were still allowed to begin campaigning on March 30, however, which allowed two weeks for campaigning instead of one. Voting will now begin on Monday, April 13 and will conclude on Friday, April 17.
Additional updates relating to elections dates include:
March 30 — Campaigning begins at 8 a.m.
April 6 — Candidate photos due
April 6 — Revised list serve forms due
April 6 — Online Agreement Form due
April 8 — Vice Presidential Debate -Time to be determined
April 9 — Presidential Debate – Time to be determined
April 13 —Voting begins at 8 a.m.
April 17 — Voting ends at 5 p.m.
April 17 — Unofficial results posted on ASNMSU website
April 17 — Violation forms & financial disclosure forms due by 5 p.m.
With the NMSU community being asked to only visit campus if deemed essential, much of campaigning is expected to take place through social media.
The ASNMSU Public Relations department asked each candidate to have an Instagram account so that the department can promote each candidate equally by tagging candidates in future posts via the @asnmsu Instagram account.
In addition, NMSU students will be able to attend the annual vice presidential and presidential debates via a Zoom videocast. They will also be asked to check in with Presence, an application that NMSU uses to track student participation for certain campus events.
NMSU students were promised some incentives for attending these debates in-person and voting on campus such as t-shirts, hats and visors before NMSU classes transitioned to online delivery.
However, the ASNMSU Public Relations Department has found ways to ensure that students who virtually participate in elections can still receive these incentive items, said Fallon Murphy, director of the department.
"We plan on encouraging students who tune in to the debate or vote during election week to also sign in on Presence," Murphy said. "When campus is open to students again, we will email the first couple hundred students who checked in on Presence that they can get an election shirt or hat for their participation."
Candidates for the president position include Mathew Madrid, Vivek Dwivedi and Miles Choate. Vice president candidates include Tiffany Flores and Gabriel Ronquillo.
There are 15 seats available for the senate branch. These include:
Two for the College of

Agriculture, Consumer & Environmental Sciences

F

o

ur

for the College of Arts & Sciences

T

wo for the College of Business

O

ne for the College of Education

T

wo for the College of Engineering

T

hree for the Graduate School

O

ne for the College of Health and Social Services 
An official voting guide with the list spring candidates and their biographies has yet to be updated on ASNMSU's website.
However, some candidate information has been made available as some candidates have been campaigning on social media throughout this current week.
The Round Up also previously reported that successful candidates — the future president-elect, vice president-elect and senators — are to be sworn into their positions at the final 2019–2020 ASNMSU Senate meeting on April 23.
The remaining senate meetings scheduled for the current academic year will take place virtually through Microsoft Teams in respect to Resolution 35 which was passed by the branch on March 17.
Leave a Comment
About the Contributors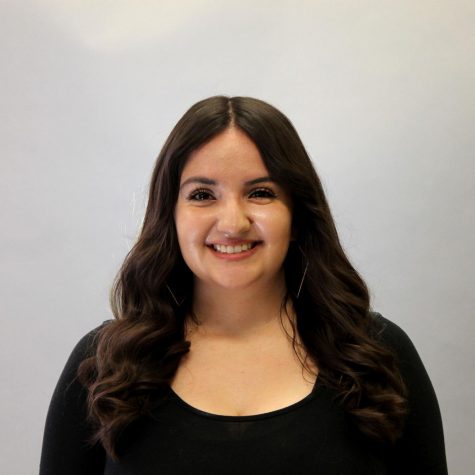 Aimee Ryan, Managing Editor
Aimee Ryan is a senior and Southern New Mexico native entering her fourth year at The Round Up and her first year as an editor. She worked as a staff writer...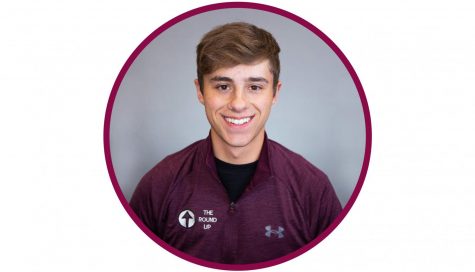 Shane Buchanan, Photographer
Shane Buchanan is a second year student at New Mexico State University. He is currently enrolled in the college of business, but pursuing a career in photography...