ASNMSU passes legislation to fund students, Chief Elections Officer under fire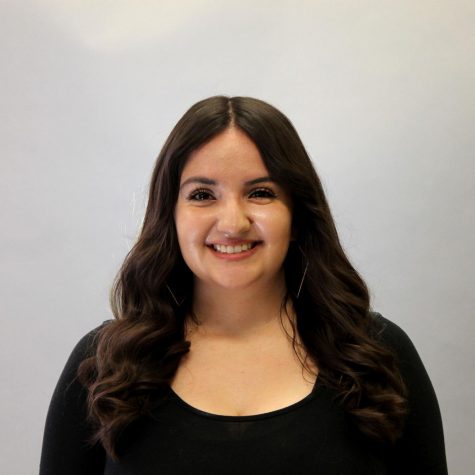 More stories from Aimee Ryan
The 63rd Senate of the Associated Students of New Mexico State University held its final meeting of the academic year on April 23 via Zoom.
The senate passed the ASNMSU Emergency Funding Act and the Professional Development Fund Act—two pieces of legislation meant to directly fund students—as well as Resolution 39, which urges the ASNMSU Chief Elections officer to finalize spring election results, and several memorials that thank outgoing ASNMSU members for their service within the past year.
A total of $60,000 within the ASNMSU 2020-2021 General Appropriations Act will fund the ASNMSU Emergency Funding Act. A funding board within ASNMSU will collaborate with the Dean of Students office to provide funding that will help keep students in school among times of financial hardships.
The idea for the fund began in the fall semester, Dean of Students Anne Goodman said, when several NMSU administrators donated money to the NMSU Foundation to create an "Aggie Emergency Fund."
"For many years, the Office of the Dean of Students has been a place where students come whenever they have issues, concerns—and in particular, a lot of those concerns end up being financial. Of course, even before the COVID-19 crisis, we were getting requests like this," Goodman said.
When NMSU students apply for this funding through the Dean of Students office, they can receive up to $500 per request but are only allowed to receive funding twice per academic career. At the meeting, Goodman said that 25 students have already applied for funding and that so far, seven of these students will be receiving funding.
"This would give us a great deal of leeway to help students when they most need it and the concept is to keep them in school. We want them to remain in school and nobody who's having financial issues should have to drop out school when there's funding available," Goodman said.
ASNMSU will also be providing $40,000 of funding through the Professional Development Fund Act by reimbursing NMSU students who have recently paid fees for a professional examination, certification, licensing or training. The act serves as a financial resource after students have "displayed a commitment to their program within the university," the act reads.
This funding however will not cover fees for exams such as Graduate Record Examinations, Law School Admission Test, State Bar Association Exams, Medical College Admission Test and additional exams that allow students to receive an education beyond NMSU.
A student must apply for the Professional Development Fund within 60 days of completing their activity as well provide proof of payment, proof of five hours of community service, a letter of recommendation and a personal statement after their application has been approved. ASNMSU may reimburse up to 100% of a student's fees but no more than $400 per year.
Resolution 39, otherwise known as Concerning the 2020 ASNMSU Spring Elections, calls upon the ASNMSU Chief Elections Officer to call an Elections Board meeting to order after failing to complete several elections procedures outlined in the ASNMSU Lawbook.
Per the resolution, the Elections Board has not certified official results from this semester's ASNMSU elections, even though student body voting ended on April 17. The resolution outlines the following as ASNMSU Lawbook violations by the Chief Elections Officer and the Elections Board:
The Election Board members were not present when the results were collected from Campus Activities, thereby violating 2-6-2-A of the ASNMSU Lawbook

T

he unofficial results released at the end of these elections did not contain the number of votes casted, thereby violating 2-6-2-B of the ASNMSU Lawbook

The Election Board members were not consulted before the release of unofficial ASNMSU election results, thereby violating 2-6-2-C-1 of the ASNMSU Lawbook
The

Chief Elections Officer failed to call the Election Board meeting to order to confirm the official candidates, but such official candidates were confirmed anyway, thereby violating 2-7-2 of the ASNMSU Lawbook

T

he ASNMSU Senate passed the constitutional amendments which were to be posted alongside the ASNMSU Elections under the supervision of ASNMSU Election Board, but that failed to happen, thereby violating 2-3-7-A of the ASNMSU Lawbook
College of Business Senator Josiah Armstrong stated his opposition against this resolution, saying that the senate should file a censure against Chief Elections Officer Neal Bitsie or that through a court case, the ASNMSU Supreme Court should decide if Bitsie has upheld his responsibilities as CEO instead.
Graduate Senator Ehtesham Shareef, an authoring senator of Resolution 39, said he felt a censure this late into the semester was too harsh. Senator Laura Laemlee of the College of Arts and Sciences also authored this legislation and said she would rather see this legislation pass than do nothing, saying that Senate is acting in its own capacity through this resolution.
During the 14th and 15th ASNMSU Senate meetings, several senators vocalized their frustration in working with Bitsie, as they claimed Bitsie failed to respond to emails that contained concerns about the recent technical difficulties during elections week.
Because ASNMSU released unofficial polling results on social media on April 17, most colleges have an idea of who their upcoming senators will be. An exception is the College of Education, as this college only had write-in candidates for their one senate seat and no information on write-in votes has been made available.
UNOFFICIAL ELECTION RESULTS

*with the College of Education having no official candidates on the ballot, the write-in results are being reviewed*

Thank you to all who voted! #SpringElections #GoAggies pic.twitter.com/rrEBBEXzBj

— Associated Students of New Mexico State University (@ASNMSU) April 18, 2020
Bitsie was supposed to be present at the meeting to conduct a report on elections but failed to attend for unknown reasons. A State of the Association Address was also scheduled in the 15th meeting agenda, but this address also failed to take place for unknown reasons.
Additional business at the final meeting included the senate passing memorials thanking the student employees who helped run ASNMSU Pete's Pickup program, Bruce Vandevender of Campus Activities and outgoing ASNMSU members for their service. Vandevender has been the director of Campus of Activities since 1995 and will moving into a new position at NMSU next year.
Successful but "unofficial" candidates—which include president-elect Mathew Madrid, vice president-elect Tiffany Flores, and senators—were originally scheduled to be sworn in at this final senate meeting. Because the Elections department has yet to finalize official candidates, it has yet to be determined when and where these candidates will be sworn into their positions.
View Comments (1)
About the Writer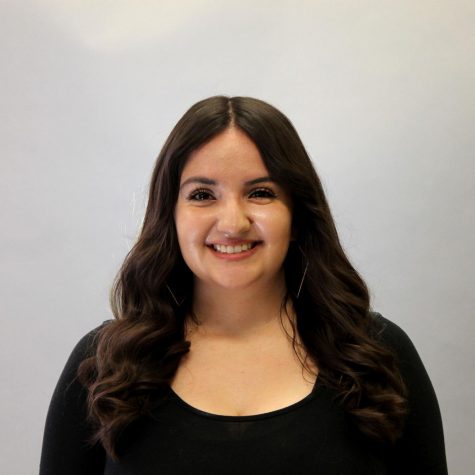 Aimee Ryan, Managing Editor
Aimee Ryan is a senior and Southern New Mexico native entering her fourth year at The Round Up and her first year as an editor. She worked as a staff writer...