Dr. Jill McDonald: "Disease Detective"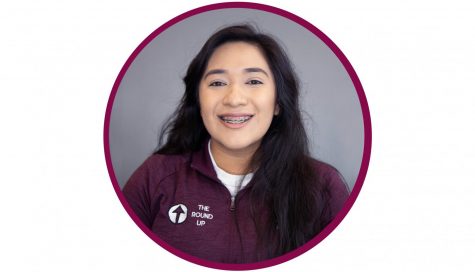 More stories from Victoria Del Toro
As the world around seems to come to a standstill and people lose track of time, days blending into one another during self-isolation, there are those such as Jill McDonald, an epidemiologist, who works to ensure a safe return to normalcy once doors are open.
Originally from New York City, McDonald first became a part of New Mexico State University in August of 2013. She is a president in the Department of Health Sciences and directs the Southwest Institute for Health Disparities Research while also serving as the associate dean for Research and Community Engagement in the College of Health and Social Services.
As an epidemiologist, McDonald studies the rates of health and disease in different populations and in different geographic areas to identify the causes of diseases and why some populations are healthier than others as knowing the epidemiology of a disease provides a way to prevent the disease and eliminate health disparities between different populations.
"Epidemiologists are sometimes called, 'disease detectives.' I didn't know the term when I first became interested in epidemiology as an undergraduate," McDonald said. "I only knew that I liked studying diseases and trying to figure out why they occurred in the patterns that they did. Epidemiology hooked me while I was testing stool samples in kids with gastrointestinal symptoms from a nearby Head Start program."
The gastrointestinal symptom that had enraptured McDonald was caused by an intestinal parasitic infection uncommon to the area. With her discovery of Trichuris trichiura, or whipworm, in the majority of the children tested, who as it turned out had recently migrated from Puerto Rico where the infection was more common, McDonald had solved the puzzle of where the parasite had come from.
With her interest in the field burning brighter, McDonald spent a few years working as a research assistant to Dr. Fred Li, a clinical epidemiologist with the National Cancer Institute, who mentored McDonald till she earned her doctoral degree in cancer epidemiology from the University of Washington in Seattle.
Afterwards, McDonald worked as a reproductive health epidemiologist for the Centers of Disease Control and Prevention where her focus was on women's health in the US and Mexican border regions. One of her first interns was a native to Las Cruces and an undergraduate public health major from NMSU.
"That student was from Las Cruces and was very knowledgeable about the border," McDonalds said. "She traveled with me throughout the 10 Mexican and U.S. border states and showed me why it is so important for NMSU students to be key decision-makers in health programs and policies that impact border populations."
Eventually, in 2009 the CDC relocated McDonald from Atlanta to El Paso, Texas where she then left the CDC and joined NMSU in 2013. While at the university, McDonald has conducted research that focused on the epidemiology of maternal and child health and related chronic diseases in the US-Mexico border region
"Two large projects that I have completed in collaboration with other NMSU faculty involve studies to explain why Hispanic women in the border region have higher rates of cesarean delivery than other US women and a multi-state study of determinants of child obesity in border colonias," McDonald said.
Currently with the pandemic driving people behind closed doors and mandating masked social distancing McDonald has become a part of a working group lead by Vice President of Research Luis Cifuentes to develop a plan for research to continue to thrive. McDonald is also in collaboration with leadership in the College of Health and Social Services to help prepare CHSS to safely resume on-campus activities when that becomes possible.
Leave a Comment
About the Contributor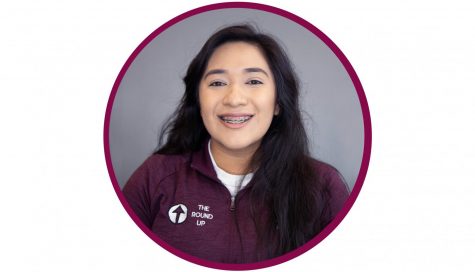 Victoria Del Toro, Staff Writer
Victoria Del Toro is attending her third year at New Mexico State, majoring in Animal Science with a minor in Equine. Her goal, after graduating with her...