NMSU's New Voter Project seeks to increase student votes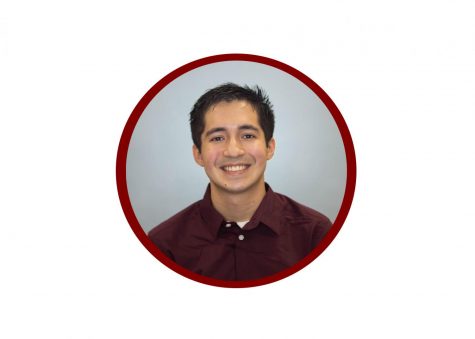 More stories from Ryker Bilvado
The New Voter Project at New Mexico State University plans to get 2,000 students registered to vote across the state of New Mexico this voting season.
Laney Baehler, the campus organizer for the New Voter Project, explained why it's important for college students to go out and vote.
"As college students we're going to be the ones to be running our country for the next few years, and so we should be as engaged as possible and as soon as humanly possible. It's our futures that are going to be impacted by this. Since we are the largest, most diverse generation of voters in this country, we have the power to completely change how this election goes," Baehler said.
The New Voter project was able to get 24,000 students registered to vote across the state of New Mexico since 2004. The project nationwide, also known as Public Interest Research Group, or PIRG for short, has been able to register 2,000,000 young voters since 1984. Now in 2020, the nationwide New Voter Project plans to get 100,000 more new college–aged voters.
The project provides students with a safe and secure website that will help students get started on registering to vote, Baehler said, and will help students register no matter the state you plan to vote in, she noted.
"Well, the easiest way to register is through our studentvote.org website. It's super safe, super secure and only keeps enough information to get you registered and then it completely deletes it. It was a website that was created by students for students. With the website you can register to vote in whatever state you plan on voting," Baehler said.
Charity Dilks, New Mexico PIRG intern, said the group reaches out to professors to encourage more young adults to vote.
"We've been signing folks up for class wraps. That's when we're reaching out to all the faculty members on campuses and asking to make a short five-minute class about voting at the beginning of their zoom calls. Then we also tell students about our internship and volunteer opportunities," Dilks said. "We then take them through the studentvote.org website and get them to register to vote on the spot."
Dilks said that she was introduced to her current internship for New Mexico PIRG through her friend who was contacted by a professor.
"I was reached out by a friend who was contacted by a professor about the awesome volunteer opportunities and career starting internships. Now I'm an intern with PIRG and helping other students get registered to vote all while making a difference for students my age," Dilks said.