NMSU health center stresses importance of flu shots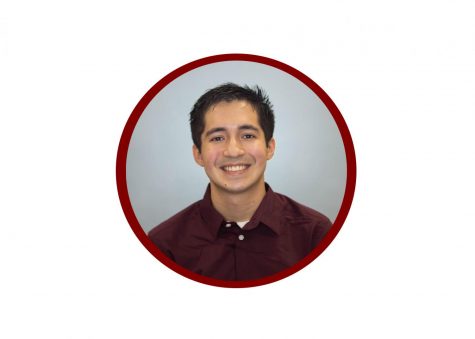 More stories from Ryker Bilvado
The Aggie Health and Wellness Center at New Mexico State University is beginning to roll out flu shots for $25 for students.
Carol McDonald, nurse supervisor at the Aggie Health and Wellness Center said its important to get your flu shot this year due to the chances of contracting COVID-19 and the flu.
"I highly advise everyone to get their flu shot this year especially with the current COVID-19 pandemic, it is possible to get both COVID-19 and Influenza at the same time, the results of getting both could be devastating not only to yourself but also the others around you," McDonald said.
Flu shots are currently available to NMSU students for $25, and the Aggie Health and Wellness center said they only have a limited supply of flu shots. McDonald noted students need to call the AHWC at 575-646-1512 to get an appointment to schedule a flu shot.
McDonald said that getting your flu shot is important because it creates antibodies to the Influenza virus, and these antibodies help prevent contracting the flu from touching a doorknob, or even sharing air with many people on a plane.
"Flu shots contain the newest strain of the flu which when given to a patient helps their body create the anti-bodies to fight off the flu, these anti bodies can take a few weeks to build up. These anti bodies come in handy especially when we get a spike of the flu in January and February, because we have students going home for the holidays and they sometimes travel by plane," McDonald said.
Kimberly Casares, a junior majoring in biology at New Mexico State University said that it's important to take responsibility and get an annual flu shot—especially due to the risk of also getting COVID-19.
"Its important to stay as healthy as possible during these times, the body is constantly fighting of viruses every day. By me getting my flu shot it protects myself and pothers so I can build immunity to the new strain of the flu"
There are also other ways you can get your flu shot if you're not comfortable by going through the school, she added.
"I always get my flu shot every year, so I typically get my flu shot from my primary doctor through my yearly visit, if not then me and my mom would go to Walgreens and our insurance would cover the cost," Casares said.
For more information about the Aggie Health and Wellness Center visit their website at https://wellness.nmsu.edu/ or call their number at 575-646-1512 to schedule an appointment.