Hybrid homecoming engages student body on and off campus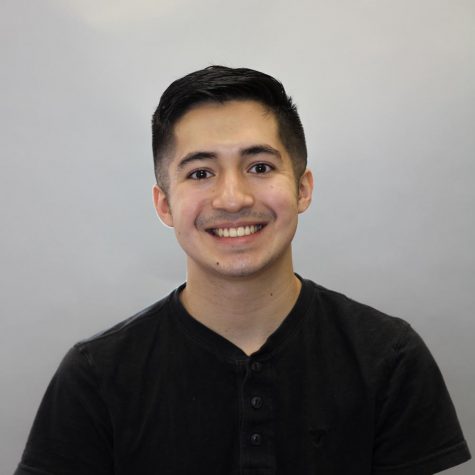 More stories from Ryker Bilvado
Covid-19 may have cancelled many events this year, but the pandemic did not stop ASNMSU from hosting annual homecoming-style celebrations and events Oct. 19-24.
Mathew Madrid, the President of Associated Students of New Mexico State University said because of the pandemic, ASNMSU is continuing to find new ways to engage and involve students both on and off campus
"One of our priorities is to offer students a sense of normalcy," Madrid said. "With everything going on in the world like COVID-19, the election, midterms and finals, we want to help students get a break from all that, that's why we chose to have homecoming this year."
With a budget of $25,000 for homecoming this year, ASNMSU was able to host a t-shirt and mask giveaway tabling event, car smash, spirit paint pickup, an outdoor movie, a virtual yoga class, a Netflix watch party and a pumpkin carving competition all free for students during homecoming week.
Delaney Kast, the Director of Activities for ASNMSU said they approached homecoming this year in a hybrid format by having both virtual and in person events. This approach was to give students the opportunity to participate in homecoming whether they wanted to stay at home or come onto campus.
"The car smash is something that we do every year here at NMSU, we wanted to make sure to continue that tradition," Kast said. "We couldn't do the parade this year due to the high number of people it brings, so we added a more festive themed events by having a free pumpkin carving competition and playing scary movies at the Corbett Student Center."
Evan Stanfield Assistant Director of Activates for ASNMSU said ASNMSU made efforts like mandating masks, social distancing, hosting outdoor events, regulating foot traffic and offering sanitation stations to keep students safe from coronavirus.
"Planning everything takes twice as long," Stanfield said. "Luckily we have an amazing staff here at ASNMU that wants to keep all the students safe as possible, but also continue to make homecoming the most exciting part of the year like we do every year."
ASNMSU is offering more activities this year completely free for the students. On the agenda is a virtual escape room on Oct. 30 open to the first 100 attendees, another movie night on Nov. 7, giveaways and tabling events.