NMSU's NSMH chapter upholds hotel sustainability project for nearly 10 years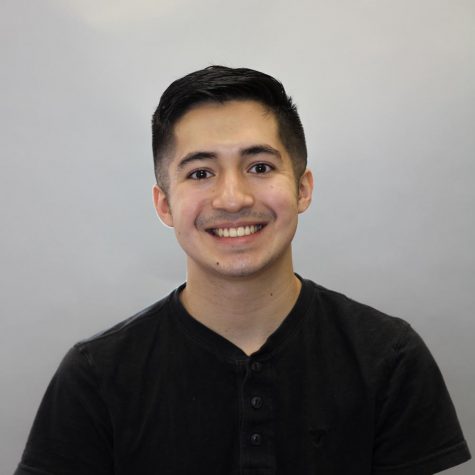 More stories from Ryker Bilvado
For nearly 10 years, the collegiate chapter of National Society of Minorities in Hospitality at New Mexico State University has been visiting local hotels to collect toiletries and linens and donate such items to the Las Cruces Gospel Mission, a local relief organization, as a part of their ongoing hotel sustainability project.
Diana Cook, vice president of NSMH at NMSU, explained what items the chapter members collect from hotels in the Las Cruces area.
"We go around to local hotels and pick up things that they don't necessarily need anymore. It may be irons, linens, those little travel toiletries or even chairs," Cook said. "We've been doing this once a month for about ten years."
To maintain social distancing this semester, four different student members meet at the beginning of each month to collect their items and donate them to the Las Cruces Gospel Rescue Mission, which has been around for 48 years
Henry Young, executive director for the Las Cruces Gospel Rescue Mission, said that anyone is welcome to come by to collect any products they need.
"We have such a wonderful community here in Las Cruces—we're always getting donations of all kinds and we're able to give it to the people who need it," Young said. "COVID-19 has been a real challenge but hasn't slowed us down. We have yet to have one positive case on anyone here or coming in."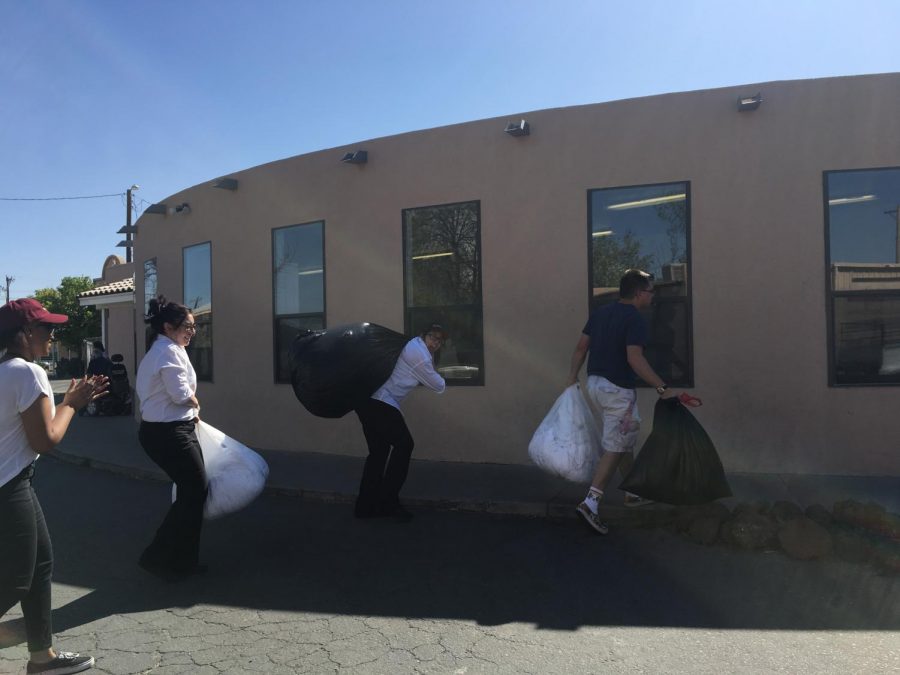 Professor of Hotel, Restaurant and Tourism Management Betsy Stringham said the idea for this community service event came from a similar event held in Las Vegas, Nev.
"I thought we could teach students to be a part of something, then that would be a win for the community. The purpose was to teach them that as a manager, when they get out there, they have an opportunity and a responsibility to be part of the community and to give back," Stringham said.
NSMH does more than donate supplies to those in need, Cook said. Student members also volunteer at local dog shelters, write letters and play bingo with senior citizens and bring in industry professionals to speak at their meetings.
Cook, who is also an HRTM major, said it has been easier for the student organization to host guest speakers during virtual meetings.
"Now that everything is virtual it's a lot easier to get guest speakers in because there's not a lot going on in person anymore," Cook said. "That's been an awesome opportunity for students."
NMSU's NSMH chapter won four awards at the National Society of Minorities in Hospitality conference in Feb. 2020 which include Chapter of the Year and President of the Year as well as other awards recognizing their social media efforts and conference presentations.
Cook said anyone at NMSU can become of member of their student organization and that it's a great way to get involved on campus.
"Anyone can join," Cook said. "I joined two years ago and actually became the vice president my freshman year and I've held that position until now—it's a really awesome opportunity to get involved in."