Board of Regents approve Return to Play plan for NM State Basketball; Governor's office releases disapproving statement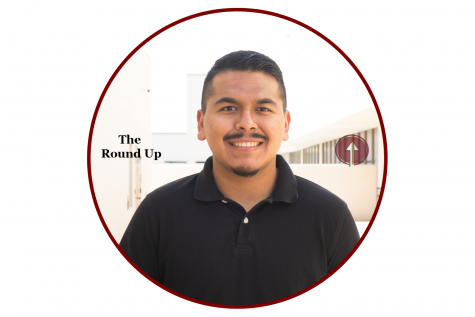 More stories from Luis Rios
In a unanimous 5-0 vote on Nov. 10, the New Mexico State University Board of Regents approved a Return to Play plan that was presented by NM State Athletics and would allow the men and women's basketball teams to practice and participate in the upcoming Western Athletic Conference basketball season.
Regent Ammu Devasthali read out the final motion that described the return plan.
"Student athletes can prepare to participate in athletic competition, and participate in any actual intercollegiate competition upon NMSU's verification that each applicable conference official and counterpart institution has instituted health-and-safety protections that at least meet those under authorization," Devasthali said.
Nora Meyers Sackett, the press secretary for the governor, said institutions of higher education should not attempt to defy any legal orders.
"There are no exceptions to the state public health order, and violations of it will result in consequences. I would expect the leaders of an institution of higher education to know that legal directives can't just be ignored," the press secretary said.
During the meeting, Director of NM State Athletics Mario Moccia said they have taken multiple measures to trace any COVID-19 cases among their athletes. He said the Athletics Department is working with Tri Core Reference Laboratories to receive virus test results in 24 hours.
To be able to compete in the Western Athletic Conference season, Moccia said their confidence lies on the low test positivity rates from NMSU basketball players.
"Our testing results in the sports of men's and women's basketball have been exceptional. The women's basketball team has zero positives out of 171 tests for a positivity rate of 0.0. Our men's team recorded two positives out of 200 tests for a 1.0 positivity rate. Only one of those two was a student athlete," Moccia stated.
NMSU student athletes this semester have been operating in a bubble concept that is similar to the NBA, as previously reported by The Round Up.
The state of New Mexico is giving school sports teams the opportunity to practice or compete if they are in a county with:
A 14-day average daily case county of less than eight cases per 100,000

people

A test positivity rate under five percent
Doña Ana County gained an additional 222 new cases as of Nov. 10, reaching a total of 8,655 cases across the county. New Mexico's COVID-19 Public Dashboard shows the county has 57.90 average daily cases per 100,000 and a test positivity rate of 16.6% as of Nov. 10.
Katherine Harston is the WAC Student-Athlete Advisory Committee president for NMSU Women's Swimming and Diving. During the BOR meeting, Harston said that after speaking with other members of WAC SAAC, student athletes want two things for people to understand.
The first thing, Harston said, is that these students want to be athletes.
"No matter the situation that we're in, we want to play. We understand that it's a difficult time, but we came here to be students and to athletes. We've been extremely flexible to be able to keep on going with our academics," Harston said.
The second idea according to Harston is that student athletes understand how dangerous COVID-19 is.
"We completely understand that COVID-19 is a pandemic, we don't know what's going to happen in the next couple of months and we don't know if it's going to get better or worse. We don't want anybody to think that we don't understand that our health and safety is the number one priority," Harston said.
Leave a Comment
About the Writer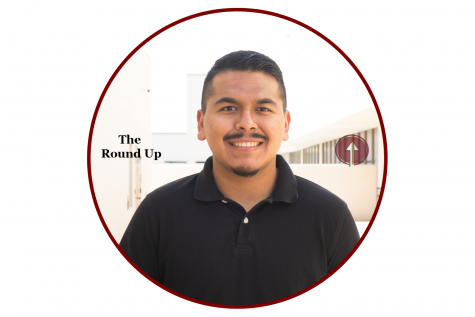 Luis Rios, Lifestyle Writer
Luis Rios is a senior entering his fourth year at The Round Up and his second year as Political Writer. As he works towards completing his major in Journalism...