NMSU LGBT+ Programs to host Transgender Day of remembrance event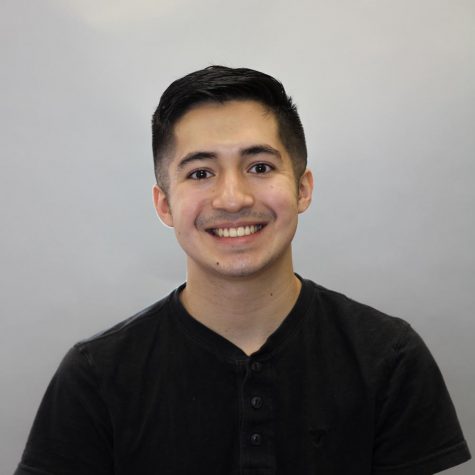 More stories from Ryker Bilvado
It's a day of "mourning," the local New Mexico transgender community leaders said.
Today is formally known as "Transgender Day of Remembrance," a day celebrated since 1999, to honor the memory of the transgender people who lost their lives due to anti-trans violence.
Locally, the transgender community is hosting a Zoom panel today and will be hosted by Zooey Sophia Pook and the Gender Diverse Aggies. The Zoom event at 4 p.m. Nov. 20 will honor those lost in 2020 and will feature a student panel.
"Today we mourn, but tomorrow we pick back up the tools to dismantle the systems that are against the transgender communities," Bunnie Crusy, chair of the Board of the Transgender Research Center of New Mexico said in a phone interview.
In November of 1998, the body of transwoman, Rita Hester was found, and her murder caused worldwide outrage. This tragedy inspired the trans community to create Transgender Day of Remembrance on Nov. 20 – and have celebrated every year since then by creating change and a better support system for the trans community.
"10 years ago, politicians wouldn't even meet with trans, today it's now more acceptable, embraced and encouraged for politicians to meet with trans," Crusy said.
On a typical year, the trans community hosts a candlelight vigil to honor those who lost their lives due to transphobia.
This year's event had to take a different approach due to COVID-19.
"When we had our planning committee, we felt like that the candle lighting wouldn't be the same, so we planned to have more virtual events during the pandemic," Adrien Lawyer, Executive Director of the Transgender Resource Center of New Mexico said in a phone interview.
The Transgender Resource Center of New Mexico offers a range of resources such as name change, help with identity documents and case management for the trans community.
"I've done over 1,600 transgender trainings in the last ten years. … I helped those who attend understand what being trans is like and how you can manage it. Everyone is welcomed to these trainings even those who aren't trans," Lawyer said.
The Transgender Resource Center of New Mexico receives about $1 million from various state-funded organizations, according to Lawyer.
"This is a really hard day for all of us. We focus our attention of the trans family we lost in the past years. We have a lot of hope for a better future. Now we're doing a lot to make that better future a reality," Lawyer said.
For more information about the resources offered by the Transgender Resource Center of New Mexico visit their website https://tgrcnm.org/ or call their number 505-200-9086