New Mexico State women's basketball locks up Seattle to end three-game skid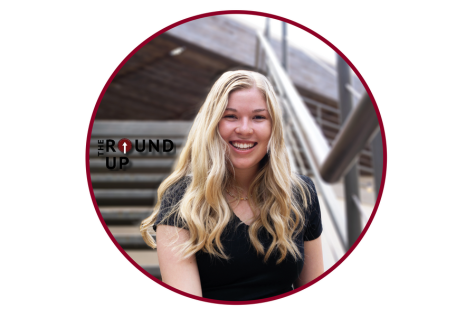 More stories from Shelly Doyle
The New Mexico State women's basketball team got back on track Friday afternoon against Seattle U, ending the Redhawks five-game winning-streak with a 64-49 win behind the team's most suffocating defensive performance of the season.
With two consistent weeks of practice, NM State has been able to find their form and end a stretch of three straight losses against WAC teams.
"We want to be playing our best basketball in March and this week is when we have had our whole entire team so we had a really good week of practice and that shows. How you practice is how you compete and that showed this week," head coach Brooke Atkinson. "The biggest thing in all of this is we are just grateful when we are able to string just ten practices together because I don't know if we have had that but maybe once or twice this season."
This Aggies team was already an intimidating matchup defensively, forcing 19.7 turnovers per game to rank second in the conference heading into this matchup, and that would be made evident early in this one, turning the Redhawks over 14 times in the first half. The use of a 3-2 zone defense made good opportunities few and far between, holding SU to an abysmal 4-of-29 shooting from the field with zero made threes.
"Whether we play man or zone we still have to get matched and so I thought they did a good job switching back and forth and just being solid and sticking to the game plan," Atkinson said. "When we have a really good defensive stand it helps us offensively to get those leak out steals and easy buckets."
NM State wasn't without mistakes themselves though, turning the ball over 19 times themselves and getting outscored in the third and fourth quarters respectively, but the early dominance and ability to close things out kept things easy for Atkinson's squad in the second half, who maintained a double-digit lead for the near entirety of the game.
An outstanding performance by guard Rodrea Echols, who has flashed her versatility at the one through the four throughout the year, ending the match with the team high of 17 points and
"She has a really good motor, I mean the kid just goes and goes and goes. One of the things we were able to do was move her off the ball today and that allows her to score. She is pretty dynamic with the ball in her hands and she is one of our better set shooters," Atkinson said of her upcoming star. "She turned it over three times but the biggest thing is she bounced back from that and so that's the growth that I see in her. When she's hot she's really hot."
The sophomore guard from Sweden Sofia Inoussa continued to offer stability at the guard spot for the Aggies, chipping in 14 points and three assists while leading the team with seven rebounds.
The Aggies won't get to bask in this win for long, with the Redhawks coming back tomorrow for game two of the weekend doubleheader in an immediate revenge effort.
Leave a Comment
About the Contributor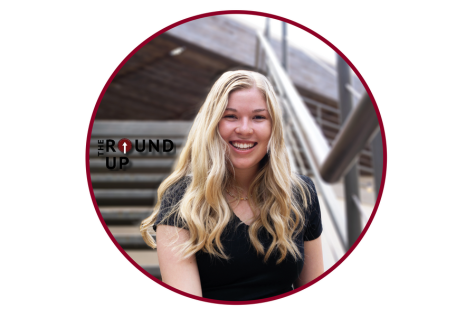 Shelly Doyle, Sports Editor
Shelly Doyle is entering her third year at The Round Up and her second year as the Head of the Sports Department. She is working towards a degree in social...