Alfredo Cadena retires from NMSU after 45 years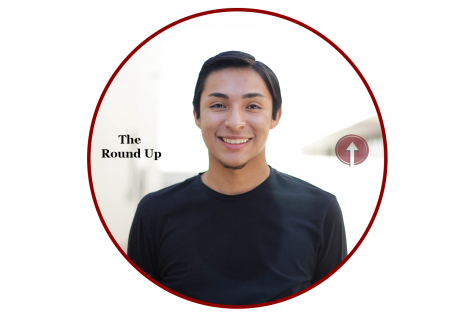 More stories from Xavier Dominguez
After a 45-year career dedicated to working for New Mexico State University, custodial worker Alfredo Cadena retired with fulfillment knowing he's been able to grow with the university since 1975. On Feb. 1, Cadena officially retired from NMSU.   
 "People think that my job was very tough, but no, when one works in harmony, happy, with his colleagues, work goes in the blink of an eye," Cadena said.   
Cadena was first introduced to the job at NMSU by one of his cousins, Ignacio Alvidrez. On Nov. 13, 1975, Cadena was then woken up by Alvidrez around 1 a.m. to start his first day of work.  
"The first thing I did was help clean the carpets. The machine they used left a lot of foam and I scrubbed it till it was clean," Cadena said.   
 During Cadena's career at NMSU, he was given the nickname "El Pollito," which translates to little chicken from Spanish, since he started working at the age of 17. With his enthusiasm for his craft, Cadena explained there was never a dull moment with his colleagues.   
 "Instead of calling me by name, Alfredo, they would yell Pollito! You can ask around I always wanted to help, I tried doing the most that I could under the university rules," Cadena said.  
 In a press release from the NMSU News Center, Art Lucero, Facilities and Services custodial manager, mentioned Cadena's exceptional work ethic.  
 "He's not willing to compromise substandard work or work habits and has a high standard for himself and his peers. Without his commitment, dedication, dependability and positive attitude, our custodial program would not be where it is today," Lucero said to the NMSU News Center.  
 One special moment, Cadena recalls, was being able to meet President Bill Clinton when he came to visit NMSU for his campaign in 1996. He was chosen along with 15 other custodians, Cadena explained, to help with security during President Clinton's visit for knowing the campus very well.   
 "When I saw that President Clinton came, I walked through the people and stretched my hand to him," Cadena said.  
 Cadena is humbled to have been able to experience his work outside NMSU with his former colleagues.   
 "I had a few trips with the university, the first one I went to Western University with other employees. I also got sent to Saint Joseph, Missouri. I went there with two colleagues, to a workshop on how they make wax," Cadena said.   
 Cadena explained how much working for the university meant to him and always kept a souvenir to never forget his first day on the job.  
 "I still have the first check I got when I started working. My first check from my first two weeks. I took copies of it," Cadena said.  
 For Cadena's future, he hopes to write a book and continue his rhymes, he said. Cadena would like to have his work reviewed by a professional to help sharpen his craft and said he dedicates his work to his wife.   
 "Different types of poems and things that came to my mind. I read them to her, and she cried, she told me no one had written to her like that before. I have them all the verses," Cadena said. "I want to dedicate myself to my wife, my family and my rhymes."   
Leave a Comment
About the Contributor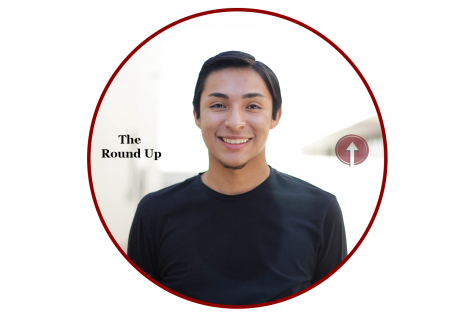 Xavier Dominguez, Managing Editor
Xavier Dominguez is entering his second year at The Round Up and his first year as Managing Editor. He is a sophomore majoring in Journalism and Mass Communications...