Local musician and NMSU student receives American Idol audition
More stories from Rachel Baggett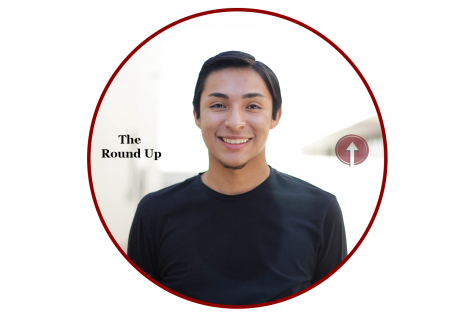 More stories from Xavier Dominguez
Dzaki Sukarno, a Las Cruces native and New Mexico State University student, has made his way from the phone screen to the big screen nationwide. Sukarno recently broke into the music scene when he first performed at a Future Farmers of America (FFA) competition, placing in the top 15 performers. 
Following that, Sukarno was encouraged to start his music career and audition for American Idol.  
Sukarno is currently singing away his third year at NMSU, majoring in Agricultural Business, and is also a part of the Air Force ROTC here at the university.  
Sukarno first got introduced to music from his dad while growing up which, he explained, led to his "musical roots." 
"Growing up, I watched my dad play in a garage band and he's from Indonesia and there's a really big Indonesian community out in California, a lot of musicians actually, so he really got me into that," Sukarno said.  
Later on, Sukarno would perform at the 2018 FFA competition, where he would find his start in his musical career uprising.
"I did the state conference. Essentially, I went in there blind, not knowing what to do, it was just for fun, and I ended up winning the whole competition, which was really, really cool. From there, I was like 'okay, maybe I can do something more with music," Sukarno said.  
Before COVID hit, Sukarno would wow local shoppers at the Farmer's Market when he could, and would perform in other places as well. Sukarno said that this helped him to become more confident, as confidence is something that Sukarno battled with when had started his musical career.  
"I sang at the local farmer's market every weekend, or the weekends I could and do open mics just to get comfortable singing in front of people. I think my biggest struggle is just having confidence, and the farmer's market helped me out a lot," Sukarno said.  
Sukarno has released three songs on Spotify already through a local recording company. He wants to continue to release music, especially country music.   
"I wanted to do country music, but I didn't want to be that mainstream country music that you hear on the radio, I feel like that's not real country anymore," Sukarno said. 
When writing, Sukarno uses his own personal experiences to bring emotion into his music. When asked about his inspiration behind his music, Sukarno replied, "Really easy answer- I got my heart broken hard."
Sukarno has not allowed his heartbreak to defeat him, but instead has continued gathering inspiration from the world around him. 
"I just kind of get inspiration from random things," Sukarno said, after telling a story about how Finding Nemo inspired his song Sail Away.  
Recently, during the pandemic, Sukarno has braved singing on the infamous social media platform, TikTok, where his following has grown from hundreds to thousands with adoring fans in just a few months. He wants to use TikTok to share his music along with other local artists. 
"I remember freaking out about having a hundred followers and now I almost have a hundred thousand, which is really cool, I didn't think that I could get that far," Sukarno said. "I'm just really grateful that I am free to have that platform to showcase, to show off local artists and stuff." 
Sukarno hopes that his music can inspire or comfort others when in need.
"Music can change a person's life, so if I can be that light for that person, that means a little to me," Sukarno said. 
Sukarno recently had a breakthrough opportunity to further his music career by securing an in-person audition on American Idol after a long process of auditioning over Zoom. Sukarno said that the audition was an interesting experience.  
The most mind-blowing moment of the audition for Sukarno was when he walked into the room with Idol judges Katy Perry, Luke Bryan and Lionel Richie. 
"I remember walking in there and it was just- I'll just be honest, my mind kind of went woosh, my mind kind of went blank," Sukarno said. "It was really, really surreal, Luke is a stud, Lionel is a stud, Katy is gorgeous as heck."  
This was all the information Sukarno was able to provide about his audition, as it has not aired yet.
When asked about what he was able to gain from his audition, Dzaki replied "You'll just have to wait until February 28th to find out!" 
Sukarno's American Idol audition will premiere Feb. 28, 2021 on ABC.  
View Comments(1)
About the Writer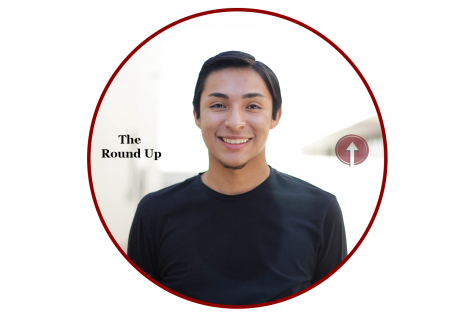 Xavier Dominguez, Managing Editor
Xavier Dominguez is entering his second year at The Round Up and his first year as Managing Editor. He is a sophomore majoring in Journalism and Mass Communications...