Aggie football caps off mini-spring season with a 36-29 win over Dixie State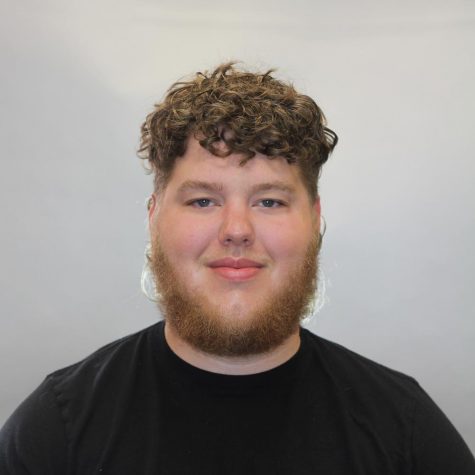 More stories from Trent Nickell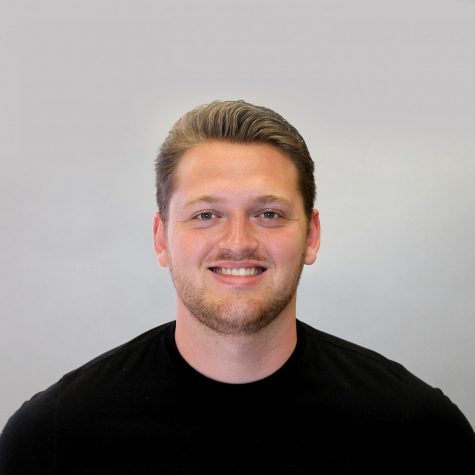 More stories from James Martin
After a disappointing opening game of what has been an unforeseen football season, New Mexico State showed life and encouraging signs ahead of 2021 in their season finale, mounting a late game-winning drive to down Dixie State 36-29 to finish the (what should have been) 2020 campaign 1-1.
While offense was hard to come by in the Aggies' opener against Tarleton State, NM State was much improved Saturday afternoon, mounting a total of 561 yards behind an uncharacteristically run-heavy outing by Doug Martin's O. Juwaun Price led the way in the rushing attack with 165 yards and one touchdown in a rushing attack that produced 329 yards on the ground. 
To start out the game, the Aggies put together two solid drives down the field — one of which that was set up by another big Price kickoff return — that fell apart after consecutive failed 4th down conversions. Meanwhile, the Trailblazers got an early score off a 43-yard rushing touchdown from Quali Conley, taking the early 7-0 lead after their opening drive. 
A change at quarterback was made near the end of the first, with Weston Eget taking the reigns under center for last week's starter Jonah Johnson — something Martin said would happen earlier in the week — and the Aggie offense responded, getting on the board with a 35-yard field goal to start the second. Dixie State would come right back and march down the field, though, setting up an easy 1-yard rush QB sneak score for Kody Wilstead that extended the lead to 14-3. 
Just before the end of the half, NM State managed to keep things close, scoring their second offensive touchdown of the shortened season when Eget found Andre Bodison in a tight window from 12 yards out to make it 14-10. The score came at a price, however, with Eget going down with an apparent lower leg injury that sidelined redshirt freshman for the remainder of the game.
Despite trailing at the half, the Aggies put up more total offense than the Trailblazers, amassing 254 total yards (140 rushing and 114 passing), compared to just 214 yards for Dixie State (75 rushing yards and 139 passing yards). 
On their first possession of the second half, the Aggies took the lead for the first time all season at 17-14 thanks to a 1-yard rushing touchdown by Jonah Johnson, who came back in and took over the game, after the Aggies marched down the field with ease. 
NM State found some rhythm as a team, stopping Dixie State on their next two drives and adding to the lead with another field goal set up by a 67-yard carry by Price, who nearly broke  away for six.
The Trailblazers would finally answer back with a touchdown of their own, taking advantage of NM State's susceptibility to big plays in breaking away for a huge 65-yard catch-and-run by Jalen Powell to reclaim a 21-20 lead.
Johnson and the Aggies came back with a vengeance, going back up 26-21 after a second rushing score from one yard out by the junior-transfer from Fresno City College. NM State would go for two and fail, but make it an eight-point game with another field goal a drive later.
Dixie State kept things interesting, tying the game up on another big play touchdown courtesy of a 75-yard catch by Quali Conley and converting on the two-point try with just under six minutes left to play, but that would prove more than enough time for Johnson, Price and the offense, who were leaps and bounds ahead of where they were just two weeks ago. 
Johnson would do most of his work on the ground in the final drive, but a 12-yard hookup with Isaiah Garcia-Castaneda would set the Aggies up in the red zone with just 31 seconds left. After a false start penalty and another short carry by Johnson, Juwaun Price sealed the deal, scoring what was a well earned game-winning touchdown from 13-yards out with just 21 seconds left.
The Aggies recovered a fumble on the ensuing kickoff and iced the game in its remaining seconds, coming out on top 36-29 in what was the final FBS game of the college year (joining the likes of Alabama, LSU and Clemson to claim the honor in recent years).
The Aggies go 1-1 in their two game season after not being able to play in the fall due to New Mexico COVID-19 restrictions, finishing at .500 or better for the second time since 2003. While it was far from the norm, and a very special situation even when comparing it to how other teams went about playing during the pandemic, NM State will get to look ahead to what should be a full 2021 season with a win being their last memory heading into the offseason.
About the Writers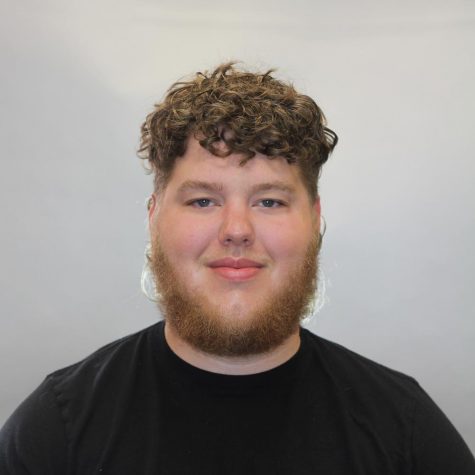 Trent Nickell, Sports Writer
Trent Nickell is a junior at New Mexico State University and in his first year at The Round Up. He is currently studying Communication Studies and is loving...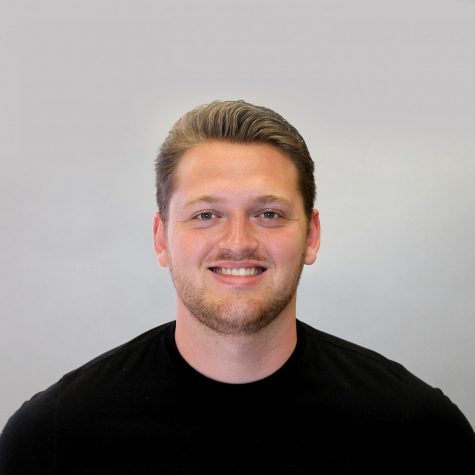 James Martin, Sports Editor
A Las Cruces native, James Martin enters his fourth year at The Round Up and second as Sports editor. The senior loves Minecraft and good vibes and is...