Rice, Henry, McCants receive All-WAC recognition heading into conference tournament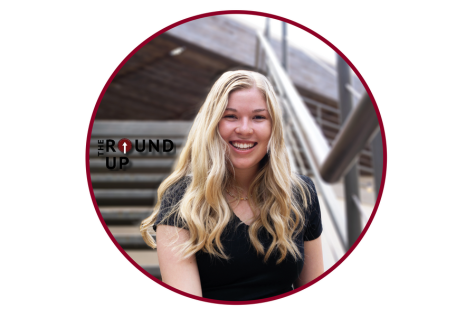 More stories from Shelly Doyle
Some may consider the 2020-2021 regular season to be a down one when comparing it to the lofty standards set by the New Mexico State men's basketball program under head coach Chris Jans, but heading into the WAC Tournament, there's as much optimism surrounding the team as there's been over the last 12 months following the initial pandemic-inspired cancellations, with the Aggies charging into the postseason on a three-game win streak and three different Aggies receiving All-WAC recognition.
Earning himself a All-WAC Second Team nod after taking home First-Team honors last season is redshirt junior Jabari Rice, who impressed despite dealing with injury throughout the season. The Houston native led NM State in scoring averaging an impressive 13.5 points per game on efficient .458/.349/.791 shooting splits despite being sidelined with a foot injury for a large chunk of the year.
In addition to a sixth-best-in-the-conference free throw percentage, Rice lit it up from downtown, making the seventh most three-pointers per game in the conference while improving on his all-around game, setting new career highs in rebounding and assists with 5.3 and 2.3 per game respectively.
Also coming back into the Aggie rotation after nursing a foot injury earlier in the year was Clayton Henry, who was selected to the WAC's All-Defensive Team. Putting up a well rounded stat line of 8.9 points, 4.9 rebounds, 1.7 assists and 0.8 steals per game, Henry's contributions went far beyond the stat sheet, often being tasked to guard the opposition's best wing scorer and helping NM State hold their opponents to a third-best scoring defense mark of 63.9 points per game.
Las Cruces native and redshirt senior Johny McCants managed to secure an All-WAC Honorable Mention, finding himself atop many statistical categories for this Aggie team and having the most productive season of his NM State career. In addition to a career high 10.5 points per game, McCants paced the Aggies in rebounds (6.2 per game, a mark good for eighth in the conference, with his 51 offensive rebounding being the WAC's third most), shots blocked (14, 0.8 per game, good for seventh in the conference) and steals (16, 0.9 per game), further solidifying his all-around growth.
McCants did all this efficiently too, leading those on the team who took over 50 shots over the course of the season in shooting percentage at 47% and in three-point percentage at 36% (minimum 20 three-point attempts).
With the continued prominent showings of Rice, Henry and McCants, the Aggies have reason to be optimistic heading into the WAC Tournament, where they will try to make it a fourth straight title and get another chance at going to the Big Dance — something that was taken away from them after a 16-0 conference record in 2020.
NM State will start their road back to the top of the conference mountain March 11 when they take on UTRGV as the third seed in quarterfinal WAC Tournament action at 9 P.M. MT.
Leave a Comment
About the Writer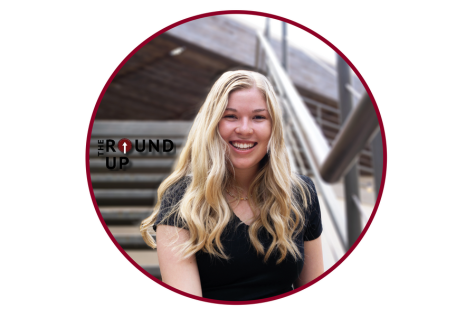 Shelly Doyle, Sports Editor
Shelly Doyle is entering her third year at The Round Up and her second year as the Head of the Sports Department. She is working towards a degree in social...