Aggies can't keep up strong start, are eliminated by undefeated CBU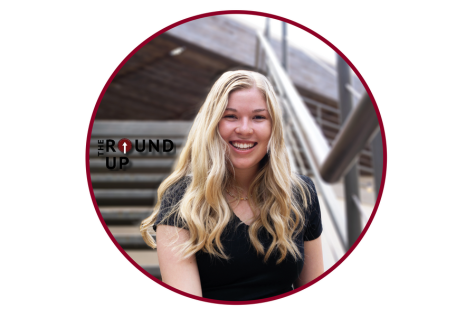 More stories from Shelly Doyle
A season unlike any other for the New Mexico State women's basketball team came to a disappointing end Friday afternoon, with the Aggies unable to pull off the upset on an undefeated Cal Baptist in a 79-54 WAC Tournament semifinal matchup despite their championship pedigree and strong start.
Early on in the game, it was an ugly back and forth, with both teams providing an overeager whirlwind of steals and haphazard shots in the paint. The Lancers had been the best shooting team in the conference throughout the season, but a strong defensive performance by NM State  deterred that out of the gate, limiting the CBU to 2-from-19 shooting from the field.
The Aggies would even lead by as many as eight after Amanda Soderqvist drilled a three to make it a 15-7 game as the first quarter came to a close.
The Lancers quickly snapped back into character in the second, roaring back with the use of the 3-pointer. The Aggies struggled to keep up, allowing the Lancers to go on a 13-3 scoring run. This fueled them to establish their dominance and proficient level of play that they have shown all season long.
It was a clear message that the team that came out in the first was not the way the undefeated Lancers were going to continue on. It was night and day as far as shooting with Cali Baptist improving their FG% in the first of 10.5 to 47.1% in the second, giving them a 30-27 lead heading into the break.
Aaliyah Prince, Sofia Inoussa, and Tayelin Grays did their best to keep things tight, but it proved incredibly difficult with the height advantage that the Lancers had keeping the Aggies out of the paint. Prince put up her average of 12 points, Inoussa led the team with 14 points, and Grays got down in the paint as much as the Lancers allowed, gaining the team high of 7 rebounds.
The Aggies turnovers, which they were able to overcome against Seattle, proved lethal, with their 22 turnovers turning into 20 Lancer points — something you can't allow to a team as good as CBU is.
Cal Baptist would outscore the Aggies 23-12, 22-12 and 27-15 in the second third and fourth quarters respectively, handing NM State their biggest defeat in the conference tourney since joining the WAC and effectively ending their campaign.
Head coach Brooke Atkinson and the program will look ahead to the 2021-2022 season, which projects to be a full, regular season with no relocations, an offseason and home games in Las Cruces.
Leave a Comment
About the Contributor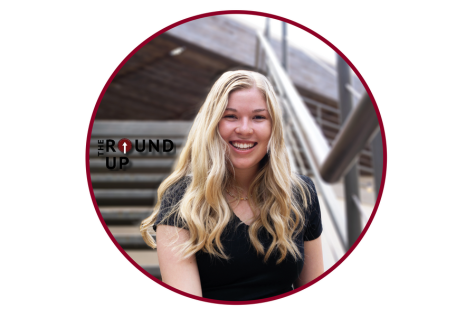 Shelly Doyle, Sports Editor
Shelly Doyle is entering her third year at The Round Up and her second year as the Head of the Sports Department. She is working towards a degree in social...