NM State softball tripped up by WAC leading Seattle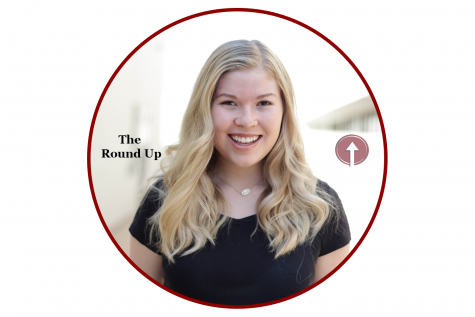 More stories from Shelly Doyle
A great level of resilience has been shown by this New Mexico State softball team through a grueling schedule, having played six games against nationally-ranked opponents in their first 13 games of the year, and things didn't get an easier in their WAC opener, as the Aggies (15-15) fell in both games of the double-header against Seattle — 6-4 and 4-1 respectively.
Starting off with some excitement in the first match, Redshirt freshman Ramsey Lopez got a gorgeous home run within the top of the first, shooting it right into left field seamlessly before taking her victory lap. The rest of the game proved troublesome however, with the Redhawks stealing nine hits controlling the play offensively.
In the bottom of the second the Aggies provided some fire with Redshirt senior Nikki Butler and her consistent pitching leaving the inning with no runs surrendered but unfortunately other than a few admirable plays the momentum presumed absent. The Aggies ended with four runs, and seven hits leaving much to be desired from this NM State team.
Coming into the second match these players made their vitality known making some beautiful defensive plays with the help of junior Chloe Rivas and her dependable pitching.
Matalasi Faapito also illustrated her experienced level of play especially in the bottom of the fourth getting two straight outs keeping the Redhawks from doing too much damage which kept them at 3-1 but the Redhawks were able to dominate the final match taking it 4-1 with eight hits. The Redhawks proved superior defensively as well with a fielding percentage of 1.0000 compared to the Aggies .897.
These early woes have not left the Aggies hopeless yet, with this young team working with great tenacity to get to that elite level Kathy Rodolph's program is well known for. With the assistance of more experienced players, the Aggies are slowly growing in the vast amount of potential that they have to succeed.
"Matalasi Faapito has played at a very high level with travel ball and she's really been in some big championship games… She's a warrior on both sides of the ball, both offensively and defensively. She is a tremendous competitor that absolutely will work until what she does is enough," Rodolph said as she waxed lyrical about her young core. "Felicia De La Torre has some of the best movement I've ever coached in a pitcher; she has crazy movement.
"Chloe Rivas is probably one of the most experienced and unfortunately she was out for a bit of time with a concussion so she's coming back from that. Her leadership calms the whole team down, she is a two way player that both hits and pitches and so her and Matalasi are both able to back themselves up at the plate… and Laurali is experiencing D1 for the first time; she is kind of a dark horse that nobody has seen yet so in what I see day to day she's really gonna help us down the stretch too."
This NM State team proves to have extensive amounts of potential but still struggles to find their niche. It is going to take a different level of quality for this NM State team to pull out a win in the series against this WAC preseason favorite Seattle U.
Leave a Comment
About the Contributor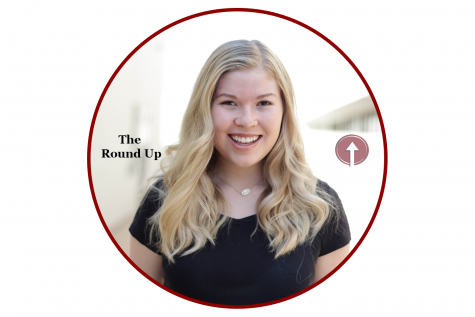 Shelly Doyle, Sports Editor
Shelly Doyle is entering her second year at The Round Up and her first semester as the Head of the Sports Department. She is a junior working towards a...