NM State softball rides walk-off momentum to commanding win over GCU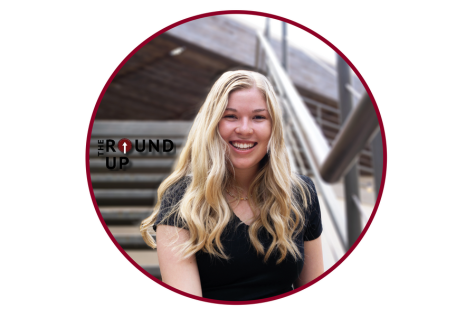 More stories from Shelly Doyle
The New Mexico State softball team (18-16, 3-3) wrapped up their long awaited return home with a series-winning victory Saturday afternoon against Grand Canyon (15-18, 4-2), responding emphatically in back-to-back impressive showings after dropping their opener Friday night.
A 387 day wait to return to the NMSU Softball Complex got off to a rocking start in game one of the Friday night doubleheader, with reigning WAC Player of the Year and redshirt senior Nikki Butler made a veteran play getting her second home run of the year with a beautiful hit out into the left field gaining the Aggies a 2-0 lead. As the match continued, the Aggies held a semi-comfortable three-run lead after give innings, but GCU flipped the script with a sixth-inning grand slam and two-run seventh that downed NM State 8-6 to drop them to .500 for the time being.
Regardless of result, it was clear this NM State team was capable of the offensive firepower head coach Kathy Rodolph's teams have become known for — a quality that would be made even clearer in game two of the doubleheader.
Maya Martinez made her presence known, hitting it over the right field of the wall tying it up at 3-3 in the bottom of the second of game two, but GCU would get lose and steadily build a 6-4 lead heading into the seventh inning. Just when all hope seemed to be lost, Martinez stepped to bat and drove home her first career walk off dinger to steal the game and get NM State back on track.
"Grand Canyon came in leading the conference so they had gone up 3-0 on Utah Valley the weekend before and we had played Seattle and Seattle took two out of three from us and really I feel like GCU, Seattle, and us are all very talented teams," Rodolph said. "When they got the first game I felt like they played very aggressive and it kind of put us on our heels and so I was really proud in game two that we do not quit — if there's an out, you can never count us out. We will battle till the very end.
"I feel like Maya Martinez had a lot riding on her shoulders right there and she just kept the moment simple and just decided that they were pitching on the outside of the plate and that she was gonna attack it and just really stayed too the process not making the moment too big."
NM State did not disappoint in their follow up to the nail-biting win on Friday, with a lot of traffic on the bases early on and taking a multi-run lead in the first. Antuanett Dean kept things going in the third, driving some runs home, and Matalasi Faapito showed her diversity in skills yet again, surrendering just two hits in her 4.1 innings pitched in addition to picking up two hits herself (and one RBI).
The Aggies kept their stranglehold on the game when Chloe Rivas came in to take over on the mound, allowing just two more hits and one run in total while scoring three more runs in the fifth to seal the game as an 8-1 dub.
This NM State team will get a week to bask in their strong showing, but will head to Arizona next weekend to take on the Mexican National Team before a two-game matchup with No. 9 Arizona.
Leave a Comment
About the Contributor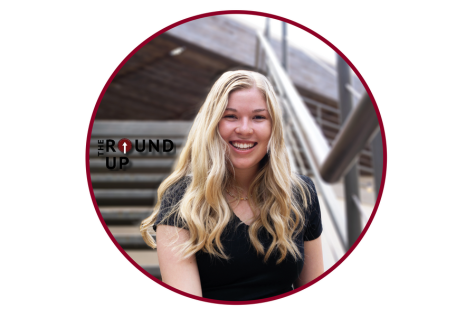 Shelly Doyle, Sports Editor
Shelly Doyle is entering her third year at The Round Up and her second year as the Head of the Sports Department. She is working towards a degree in social...