President town hall provides COVID-19 updates, addresses transition back to campus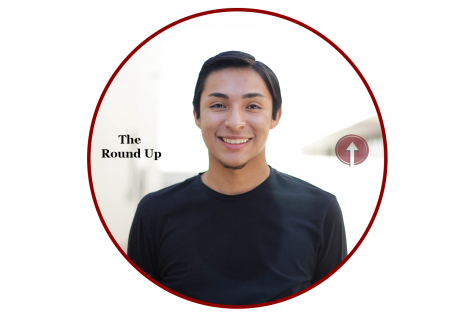 More stories from Xavier Dominguez
New Mexico State University President John Floros hosted the fourth town hall of the year on Tuesday, detailing the upcoming transition back to the workplace and student life on campus.   
President Floros began the meeting with coronavirus updates and how NMSU is taking the next steps to provide COVID-19 vaccinations for students, staff, and faculty. He mentioned in the last two weeks, New Mexico COVID-19 cases have decreased by 3% and Dona Aña County has decreased by 24%.  
COVID-19 updates 
Vice Chancellor Ruth Johnston urged everyone to get vaccinated and to "hold off" on traveling, hoping to still hold the 2021 commencement on May 14th and 15th at Aggie Memorial Stadium.  
"We really, really, encourage everyone to get a vaccination. We know that there's some people who can't for a variety of reasons, but if you can, in any way possible take the first vaccine that is available to you," Johnston said. 
According to Vice Chancellor Ruth Johnston, the Aggie Health and Wellness Center has now been approved as a vaccine provider and said more information will be announced soon.  
Lori Mckee, executive director of health and wellness said students and staff are not required to provide proof of vaccination or register for a vaccine. 
McKee explained the Food and Drug Administration allowed emergency use of the COVID-19 vaccination and there is "no entity that can truly require you to be vaccinated and NMSU is one of those." 
However, McKee said, NMSU supervisors are still allowed to ask employees if they have been vaccinated—as it is not a violation of The Health Insurance Portability Act.  
"It's a simply yes or no answer. You can also decline to answer and there should be no retaliation for this," McKee noted.  
Transitioning back to the workplace 
Vice Chancellor Johnston explained what returning to the workplace will look like. 
She said employees should expect a flex-hybrid schedule, where some employees would come into the office and others would be on zoom. She emphasized there will be "fairness around diversity, equity, and inclusion on who gets to come back and who doesn't." 
 Laura Castillo, director of the office of institutional equity, addressed the concerns for employees who want to use the Americans with Disabilities Act (ADA) accommodations to stay-at-home to take care of elderly parents at home as NMSU transitions back to in-person environments. 
 "The ADA process is only for the individual with the disability or the medical condition, so it can't be used for those other purposes," Castillo said. "If you have a medical condition or disability and you require an accommodation. You can apply for accommodation through our website." 
Assistant Vice President of Human Resources, Gena Jones emphasized NMSU will be "taking advantage" of the Alternative Work Arrangement Policy. Jones explained human resources will be providing tools, suggestions and ideas when preparing for transitioning back to work.  
How student life will transition back to campus 
The town hall also addressed how student life will make its way back to NMSU. Dean of Students, Ann C. Goodman spoke on how the NMSU Student Success Team is planning to engage student life more on campus in the fall. 
"We are planning for our traditional activities to be delivered both face to face, but also in a variety of other methods, and we're planning some new events and opportunities for fall 2021," Goodman said.  
Before the pandemic, NMSU hosted the annual Crimson Kick-Off in person that welcomes students back into the new school year. Goodman said they are planning for that and other events in fall 2021. She also noted there will be an optional one-day orientation activity called "Fort Key Stone" for new students. 
What NMSU research and graduate school will look like 
 Lastly, the town hall addressed what will happen with the NMSU Research and Graduate School. Vice President of Research and Dean of Graduate School, Luis Cifuentes said not all of the department will return to campus.  
 "We're in the process of getting the whole research and graduate studies staff, reconnected on with the campus in anticipation of next fall… not all of us are going back to campus," Cifuentes said. "COVID-19 forced us to change the way in which we work. The staff of our group have all entirely moved into the cloud." 
 Cifuentes noted they are still in phase three of the Return to Research and Activity Plan, which holds about 30% to 50% "normal attendance" on campus for research. The decision to move to phase 4 —50% to 70% — is still under consideration.  
To watch the April 6th, NMSU President Town Hall, click here.  
Leave a Comment
About the Writer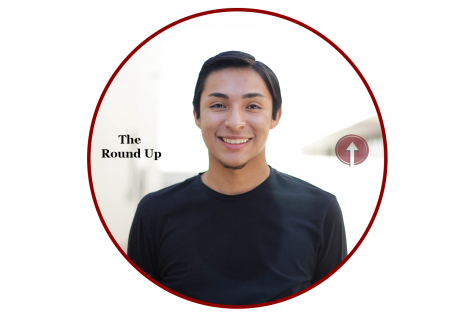 Xavier Dominguez, Managing Editor
Xavier Dominguez is entering his second year at The Round Up and his first year as Managing Editor. He is a sophomore majoring in Journalism and Mass Communications...