NM State women's golf team continues to shine as university's most successful program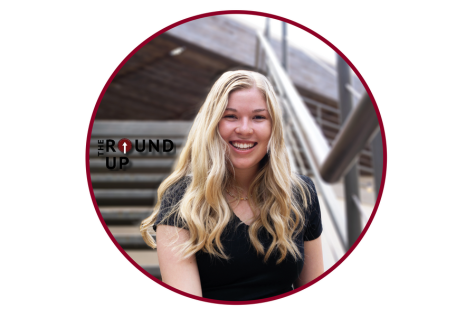 More stories from Shelly Doyle
Led by back-to-back Western Athletic Conference Coach of the Year Danny Bowen, the New Mexico State women's golf team is set to head to sunny California for the NCAA Stanford Regional after winning its sixth WAC Championship in seven years, further solidifying itself as one of the premiere programs in all of Aggie sports.
This Aggies are charging into the postseason on a high, cleaning up in the WAC yearly awards department with Alison Gastelum claiming WAC Freshman of the Year honors, Bowen receiving his aforementioned second straight WAC Coach of the Year award, Amelia McKee bringing home WAC Player of the Year, and Pun Chanachai joining Gastelum and McKee on the All-WAC First Team for a fourth consecutive season.
McKee's dominant season saw the sophomore lead the team in stroke average at 74.82 and finish tied for eighth at the WAC Championship after shooting a five-over-par 221 over the three rounds. When asked about her approach and feelings on the outcome of her season, McKee was overjoyed just to have the opportunity to take the course.
"As a student athlete, we live for this kind of thing. We have dedicated our lives since we were young kids to be able to play, and when that was taken from us during the COVID year, it was really hard. It was something mentally we had to overcome and we didn't know what was coming next," Mckee said. "So winning conference and advancing onto regionals means more than I can explain to any of us. We had high expectations just because we had such a good season before COVID hit so it was hard to let ourselves shake the rust off without getting too down on ourselves. But our team has exceeded my expectations just as a whole — we have done really well and I am super proud of everyone."
Racking up title after title and win after win, one might wonder if success becomes the begrudging norm for a program as impressive as the Aggies' women's golf team. However, Bowen assured that this is not the case, emphasizing the significance of every accomplishment this team earns and it's importance.
"Well I guess if you look at our records over the last few years, you would kind of think that, but obviously every win is special for sure because it doesn't happen very often in college golf," Bowen said when asked about the team's constant success. "We definitely are always excited when they do come for us and just excited for the girls to have this opportunity."
While the Aggies ended up making sure work of the conference in last week's championship, it took a heroic final round effort from the entire team, coming back from two back of leading GCU and besting them by a staggering nine shots to claim the program's tenth title. When asked to explain the composure and elite level of play in pulling out the win at the Boulder Creek Golf Club, Bowen gave all the praise to his team.
"We were very comfortable and I felt that we were the best team consistency wise in the WAC Championship. We had the most consistent scores of all the teams, so I knew if we just did more of that in the final day, the scores would kind of go our way," Bowen said. "I think it's just all the hard work that the girls put in year after year. We don't ever really talk about winning, we just talk about doing the right things in practice and workouts and just showing up to practice and putting in their best effort… The results coincide with that."
NM State will get a shot at what would be a 10th NCAA Championship appearance on May 10-12 when they try to pull off some upsets as a No. 15 seed in their 23rd NCAA Regional.
Leave a Comment
About the Contributor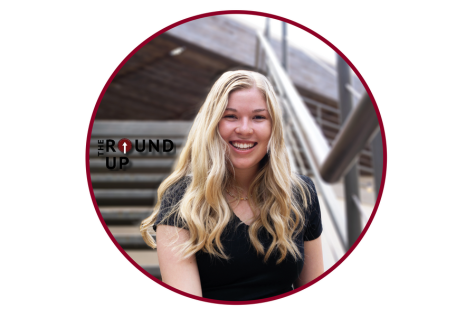 Shelly Doyle, Sports Editor
Shelly Doyle is entering her third year at The Round Up and her second year as the Head of the Sports Department. She is working towards a degree in social...