Aggies mount epic comebacks, keep winning streak alive through Senior Day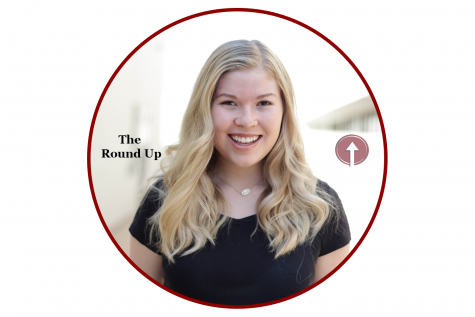 More stories from Shelly Doyle
The New Mexico State women's softball team (27-18, 12-3) continued to dominate as they swept Utah Valley (20-25, 5-10) in their three game series this weekend, keeping their hot stretch of play alive with 11 straight wins and staying on top of the WAC standings.
Redshirt senior Nikki Butler got to go out in style for Senior Day to wrap up what has been a special career at the NMSU Softball Complex, bringing home wins in her final eight games in Las Cruces — including some historic ones, like the Aggies' comeback from 9-0 down in game two of Friday's doubleheader against the Wolverines.
When asked about the senior's impact on the program, head coach Kathy Rodolph couldn't help but wax lyrically.
"Nikki has done a tremendous job with these 18 freshman and really showing them how to compete and not get down on themselves," Rodolph said. "There's gonna be highs and lows but it's all how you attack your moment and I think Nikki has really helped us."
Those games that would ensure a ceremonious conclusion to the Aggies' play at home for the season would prove entertaining, with each game consisting of at least 10 combined runs and two games finishing within two runs of each other — an area where NM State has been strong this season, winning 14 of the 19 they've played.
Hitting it out of the park in a literal sense, the Aggies controlled the first match right off the bat. With the dependable play of surging WAC Player of the Year candidate Matalasi Faapito and former WAC POY winner Nikki Butler crushing no-doubt, two-run homer to give the Aggies a 4-0 lead with no outs in the first. The young talent continued to prove essential with freshman Kendra Levesque launching out a dinger in the third inning before another homer from Butler and a gorgeous second career homer for Freshman Gabby Aragon came soon after to solidify a 12-6 win.
Beginning the second match, things looked pretty bleak for NM State, giving up a 5-0 lead to Utah Valley early. It looked like it was all over when the Wolverines were able to take a 9-0 lead in the fifth inning, but the Aggies were far from done.
It all started when Redshirt Freshman Ramsey Lopez provided some hope hitting a moonshot and getting points on the board. Nikki Butler followed in suit with a second home run of the day for back to back fire from the Aggies. In phenomenal fashion, this Aggie team managed to pull back four run before going on a sixth inning tear where they'd tie the game at 10-10 with six runs of their own.
It was not all hits and offense however, as junior Chloe Rivas went to work in the circle in the seventh keeping the Wolverines off of the board which was essential to the win. Redshirt freshman Maya Martinez would be the hero, hitting a deep home run off the light pole in left-center field to finish the Aggies' largest comeback of the season in walkout fashion (as well as giving them a top-25 in the nation worthy 52 home runs for the season.
Wrapping up the series proved to be quite the battle Saturday afternoon. It was a low scoring affair in comparison to the high numbers put up in the first day of play, but still some great tactical management from both teams was on full display.
Faapito continued her two-way dominance, easily retiring six straight to start the game and keeping things at bay after UVU got on the board to allow for another NM State comeback. An outstanding showing from redshirt freshman Hope Banales, who tacked on two singles and a double in her three at bats, helped propel the Aggies to a 6-4 victory to seal the sweep.
"I'm super proud of the battles — I have said all year long that we are continuing to get better and we are growing and getting better. I feel like the pressure and the determination is just making us better and better as a team," Rodolph said. "We wanted to come out and play pitch by pitch and just keep it very simple, just do what we do, and continue to work on small goals. Getting the leadoff on, getting their leadoff out, and just going pitch to pitch… I feel like they are doing a great job at it."
The Aggies will get a chance to build on their strong end of the season and continue their streak as they head to Riverside, California for a three-game series against California Baptist next weekend before a long-awaited trip back to the WAC Tournament.
Leave a Comment
About the Writer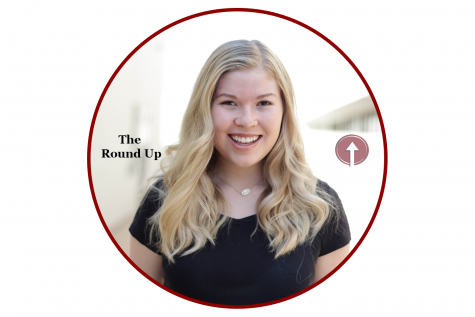 Shelly Doyle, Sports Editor
Shelly Doyle is entering her second year at The Round Up and her first semester as the Head of the Sports Department. She is a junior working towards a...