NMSU Honors College hosted annual "Speaker Series" with BD Wong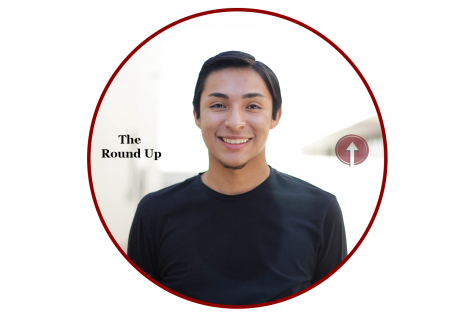 More stories from Xavier Dominguez
On Wednesday, New Mexico State University Honors College hosted the annual "Speaker Series" with guest speaker BD Wong on the topic of "All the World's a Stage: From Exclusion to Inclusion."  
BD Wong is an award-winning actor, writer, advocate and activist. He has been on major hit shows such as Law and Order SVU, American Horror Story and Academy Award-winning movies. Wong is also on the board of directors of Rosie's Kids—an organization that provides free performing arts classes to public school students.  
For the presentation "All the World's a Stage: From Exclusion to Inclusion," Wong shared his experiences, personal perspective on diversity acceptance and the importance of minority representation in media.  
Wong first spoke on his background being Asian American and gay while growing up in San Francisco, C.A. and how he found he had "the spirit of a performer." 
"At a certain point, I think it became clear to me that I was so taken and electrified by the idea of being a performer, that I sought to take it more and more seriously until I was actually deciding to make a living out of it," Wong said.  
Wong also said being a performer was a huge conversation to have because there was a lack of representation of "Asian people" on TV and how it "wasn't so hot to be a gay person either."  
Despite the lack of representation Wong saw in media, he still continued to pursue his passion even with the challenges he faced. 
"An example of something that recurs in my life and in my career is the sense that they're going to ask you to do something that is not comfortable for you from a racial standpoint," Wong said.  
Wong also explained how it was a personal struggle to come out as gay during his career, however, while Wong and his husband were in the process of surrogacy, he would write emails about his journey.  
The emails provided record of Wong's experiences and would later become a book that would help him come out as gay.  
"I was on the eve of going on a book tour. I was going to be on the today show and I was going to be on CNN with Anderson Cooper, and I was going to talk about this book," Wong said. "I realized it had never occurred to me, I realized I was coming out." 
Wong said after the book tour, he was able to find peace with his sexuality. 
"I was unlocked from the shame of feeling any kind of negative energy surrounding by being a member of the LGBTQ+ community, and grateful for that," Wong said.  
The presentation was then followed with a Q&A with Wong and moderator, Dr. Zoey Sophia Pook, director of NMSU LGBT+ programs, to answer questions about diversity and the importance of representation in the media. 
Dr. Pook concluded the Q&A session with a final question on the topic of being able to talk about diversity, race, gender, disability and more.  
"There should be no harm in asking that question if it comes from a loving place. And there should be no harm in a person being able to express their truth," Wong said. 
Leave a Comment
About the Contributor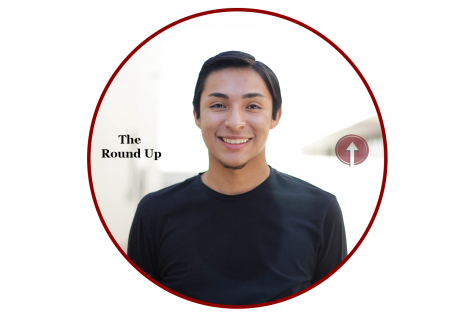 Xavier Dominguez, Managing Editor
Xavier Dominguez is entering his second year at The Round Up and his first year as Managing Editor. He is a sophomore majoring in Journalism and Mass Communications...