AHWC and WAVE comment on Mental Health Awareness month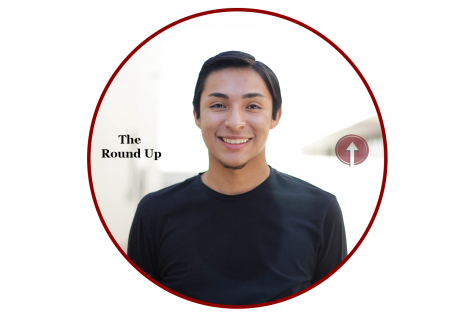 More stories from Xavier Dominguez
On May 1, Mental Health Awareness month began its efforts to fight stigma, provide support, educate the public and advocate for policies that support people with mental illness and their families, according the National Alliance of Mental Illness.  
Here's some rounded up tips to help your mental health and resources you can go to at New Mexico State University.  
Counseling and Educational Psychology Assistant Professor, Dr. Andrés Pérez-Rojas commented on the importance of mental health awareness and its impact. 
"Too many people experience racism, sexism, xenophobia, transphobia, and other forms of marginalization, which create chronic stress and really harm mental health," Pérez-Rojas said. "We don't talk enough about how profoundly these social determinants of health influence our mental health throughout the course of our lives." 
Pérez-Rojas also noted how Mental Health Awareness month should raise awareness on how mental health effects society.  
"Let's also raise awareness about the kind of changes we need to make in our society so that people can not only survive, but thrive," Pérez-Rojas said. 
Aggie Health and Wellness Center  
The AHWC noted how the transition to college can "present unique experiences" and stressors in a student's life, where monitoring your mental health can help overcome these stressors. 
"These negative outcomes on mental health and well-being can directly impact class participation, academic success as well as emotional and academic persistence. As such, many student surveys reflect that approximately 1 out of 3 students have reported mental health concerns in the last year," AHWC said. 
The AHWC has counselors and psychologists to assists students with crisis, mental health, personal growth and well-being issues. 
AHWC services are free to NMSU main campus students and are confidential. However, due to the pandemic, AHWC has moved to telehealth services. Students can speak with counselors on the phone by calling 575-646-1512.  
Activities to boost your mental health 
The Aggie Health and Wellness Center also provided different ways to help boost mental health.  
Engage in basic self-care. 

 It is important to sleep, eat, breathe, relax and be hydrated consistently. Our body and mind can recognize when we are not taking care of these basic needs. 

 

Practice Gratitude. 

When we take time to appreciate, we spend less time being critical. 

Work your strengths. 

 Do something you're good at to build self-confidence.

 

Be creative. 

It is important to express ourselves. Not only does it distract us, but it can also be fun…which our brain likes. 

 

Take Time to laugh.

 Hang out with a funny friend, watch a comedy or check out cute videos online. Laughter helps reduce anxiety.

 

Take a break from social media. 

 Leave your smart phone at home for a day and disconnect from constant emails, alerts, and other interruptions. 

 
Let it all out on paper.

 Writing about upsetting experiences can reduce symptoms of depression. 

 

Practice forgiveness. 

 Even if it's just forgiving that person who cut you off on your way to class. People who forgive have better mental health and report being more satisfied with their life. 

 

Take 30 minutes to go for a walk-in nature

. It could be a stroll through a park or a hike through Soledad Canyon. Research shows that being in nature can increase energy levels, reduce depression and boost wellbeing. 

 

Do your best to enjoy 15 minutes of sunshine. 

 We live in one of the sunniest areas of the country. Sunlight synthesizes Vitamin D, which experts between if a mood elevator.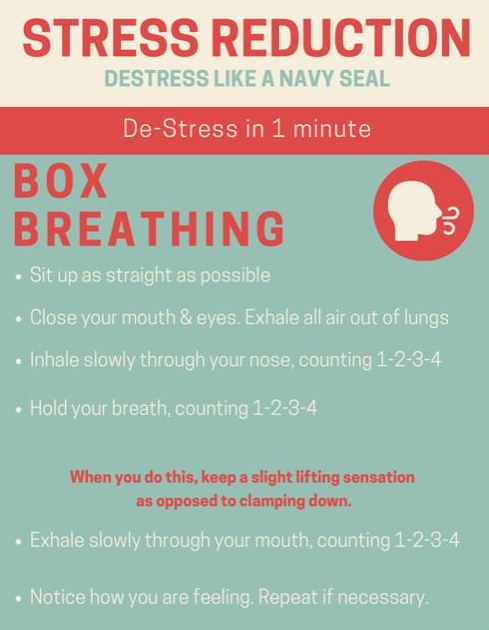 NMSU Wellness, Alcohol, and Violence Education Program 
Olivia De Leon, W.A.V.E. Health Education Specialist said it is important to regularly check in with yourself, as well as with the support of others.  
"All the challenges that come with being a student it's easy to become overwhelmed and develop feelings of anxiety, depression, and insomnia," De Leon said. 
De Leon also noted with the pandemic there has been higher rates of depression, loneliness and substance abuse. 
"These mental health issues can lead to poor performance in school and work. This is why it's important to check in with friends, family, and those closest to you. They really are your safety net when it comes to your mental health and navigating college," De Leon said. 
Attend an event at NMSU or in Las Cruces 
Although the semester is coming to a close, you can still attend an event at NMSU by simply logging into Crimson Connection to find an event you're interested in. 
The city of Las Cruces also hosts events, which can be found through their website.  
View Comments (2)
About the Contributor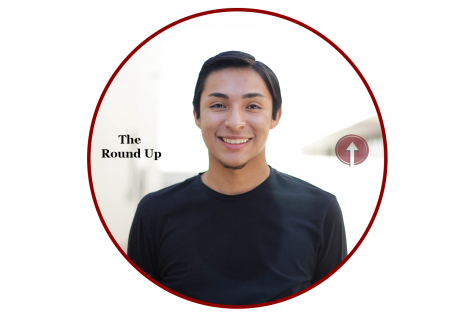 Xavier Dominguez, Managing Editor
Xavier Dominguez is entering his second year at The Round Up and his first year as Managing Editor. He is a sophomore majoring in Journalism and Mass Communications...