Aggies drop "Rio Grande Rivalry" game against UNM, fall to 0-3 on season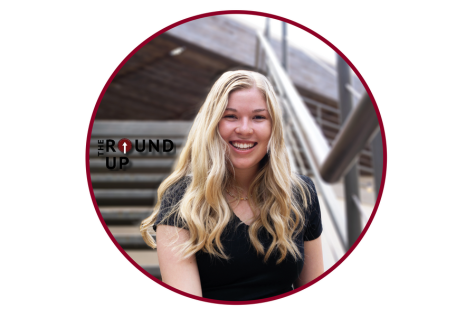 More stories from Shelly Doyle
Despite some promising plays by unexpected Aggie offensive combinations, the New Mexico State Football team extended their season opening losing streak to three games, suffering a 34-25 loss in a well fought battle against the University of New Mexico Lobos as a part of the "Rio Grande Rivalry" game. 
Things got off to a rocky start for the Aggies after a nine-yard strike from Lobo Quarterback Terry Wilson to Emmanuel Logan-Green, pushing the ball to the four yard line, followed by Runningback Bobby Cole carrying the ball into the end-zone, giving the Lobos an unsettling 7-0 lead at barely a minute into the contest. The Aggies soon answered however, earning some much needed points on the board with Kicker Ethan Albertson nailing a career-long 43-yard field goal. The constant back and forth proved to be a prevalent theme this game, with the Lobos responding with yet another touchdown, ending the first quarter with a 14-3 for the Lobos. After only being able to complete 4-of-10 passes for 33 yards, Aggies starting quarterback Jonah Johnson suffered a wrist injury, leaving at the end of the first quarter and for the remainder of the game.
Third-string quarterback Dino Maldonado checked-in with some fancy plays in the Aggies offensive arsenal, sending a sneaky lateral to Isaiah Garcia-Castaneda who then found tight end Thomaz Whitford for his first career catch and touchdown, narrowing the gap to 14-13 near the end of the opening half. Garcia-Castaneda is the first non-quarterback to throw a touchdown pass for the Aggies since Wide Receiver Tony Nicholson threw a touchdown to Josh Adkins against UTEP (Nov. 23, 2019). This trick play was a pleasant surprise for the fans, showcasing the versatility of a player like Isaiah Garcia-Castaneda when given the opportunity to get creative.
Garcia-Castaneda said, "My touchdown pass was fun. We had practiced it all week, and those types of plays are always super exciting to get to complete in a game. I felt the pressure in the corner and looked up and saw the tight end and just tried to drill it in there. It was fun getting that play done. In high school, they used my running abilities too. So, there were times I would throw one, run one and catch one."
Maldonado, however,  threw a quick interception after regaining possession of the ball, but continued to prove resilient in his determination as he found Garcia-Castaneda once again. This 75-yard second-quarter bomb from Maldonado brought this Aggies team one step closer to the UNM 21-20 lead at the end of the first half. 
"It was a great opportunity for me. I wanted to get out there and help my team get the win. We came up short, so it's time to get back to practice on Monday and get prepared for the next game. I am pretty comfortable with all of the offense. I missed a couple of calls tonight, but I'll get better with that. I will continue to improve all week and be 100% ready next week." Dino Maldonado said. "With more reps, I think I will get more comfortable. I am willing to do whatever my coaches ask of me, and I am willing to do anything I can to help the team improve and win games." 
While the offensive showing was much brighter in this contest than prior weeks, the group that deserves the bulk of attention is this NM State defense. Consistently forcing Lobos turnover-on-downs proved essential, as players like Defensive Lineman Lama Lavea stepped up and caused major damage on many of those fourth down plays. Particularly noteworthy was a safety forced in the third quarter by Chris Ojoh, the first of which this NM State team has seen since the 2016 season. Linebacker Josh Ferguson also had a phenomenal game, as he dominated the run game, stuffing the Lobos at every opportunity and recording a career-high and game-best 12 tackles. 
Now 0-3 the Aggies will look for some redemption heading into next week's matchup against the also winless 0-2 South Carolina State Bulldogs as they return home to Las Cruces. With the uncertainty of Jonah Johnson's return from injury, this NM State team will look to lock down their first win with a plethora decisions regarding the starting quarterback position.  
Leave a Comment
About the Writer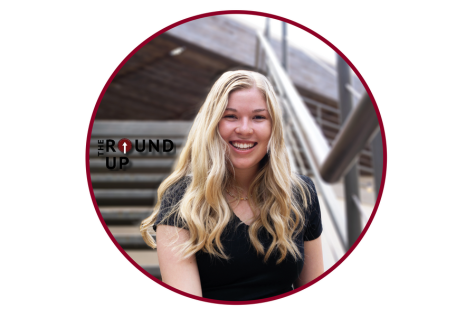 Shelly Doyle, Sports Editor
Shelly Doyle is entering her third year at The Round Up and her second year as the Head of the Sports Department. She is working towards a degree in social...