Aggie Football drop third straight in a crippling loss against Nevada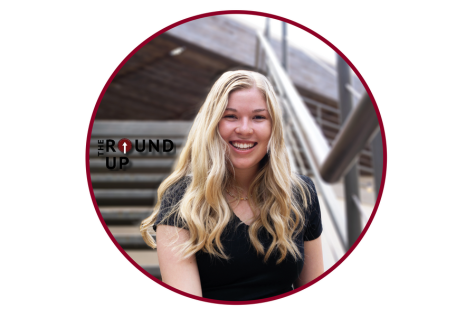 More stories from Shelly Doyle
The New Mexico State football program hit primetime in a nationally televised game Saturday evening taking a 28-55 loss after an impressive first-quarter showing. Now (1-6) this Aggie squad struggled offensively late in the contest but not without some valiant effort throughout. 
A learning curve is inevitable but with only one win under their belt well into the season, it can be a bit discouraging to suffer so many tough losses. Head Coach Doug Martin has stayed incredibly positive and confident in his team throughout with some serious improvements that have been obvious. Each week win or lose, this NM State team is making strides toward winning despite the numbers on the board with personal bests continually. 
"There's no quit in our guys, especially offensively. We finished the game well, but overall we didn't play well enough up front on offense in the first half to give Jonah a chance. We really just played poorly in pass protection and run blocking." Coach Martin continued, "Defensively we were outmatched. But again our guys are playing hard. We certainly have to look at various personnel issues. The right-side of our offensive line has been a continual problem. We're a little young at that one guard spot, but we'll look at it in the open week. I thought some of our young guys did step up. Ron Vann played really well for us too which was good to see. Jonah played really well for us. He threw for over 400 yards and three touchdowns, and then added one on the ground. And he was running for his life at times. It's hard to play quarterback when you're getting hit like that. Everything starts to look like a pressure when your offensive line is struggling. For the duress he was under I thought he played pretty well." 
Gaining 425 yards passing, starting quarterback Jonah Johnson became the first Aggie since Josh Adkins to throw over 400 yards in a game (Adkins threw 402 yards against Liberty on Oct. 6, 2018). Freshman wide receiver PJ Johnson III got a solid five catches for 49 yards and picked up his first career receiving touchdown. Defensively, Trevor Brohard led with eight tackles, Chris Ojoh and Syrus Dumas recorded seven, and Caleb Mills with five. Brohard has thrived since returning from COVID protocols (three games) averaging seven tackles a game. Regardless of the loss, a solid showing from these reliable defensive players was evident.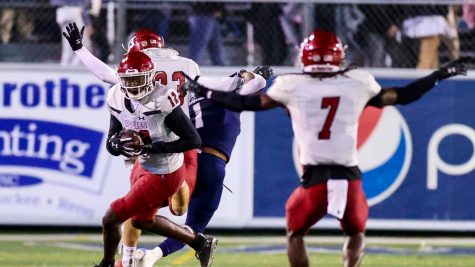 With two bye weeks before heading to Honolulu, the Aggies will look to rest up as they continue to search for their second win. Hopefully, they will be able to secure it in completing this home-to-home series on Oct. 23rd.  
Leave a Comment
About the Contributor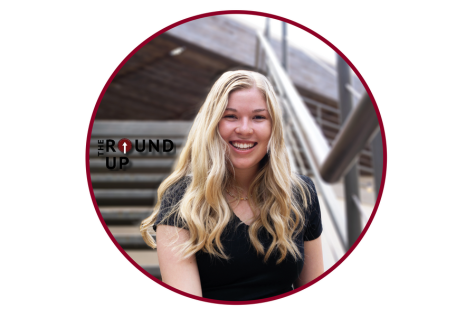 Shelly Doyle, Sports Editor
Shelly Doyle is entering her third year at The Round Up and her second year as the Head of the Sports Department. She is working towards a degree in social...