Aggie basketball takes the Miners' 77-71 in borderland rivalry game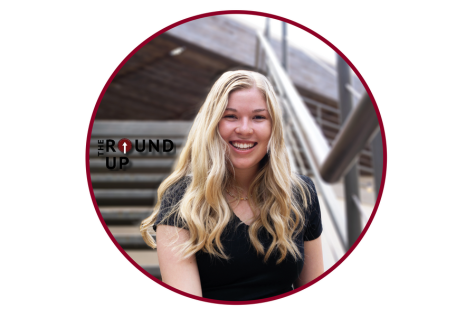 More stories from Shelly Doyle
The Pan American Center erupted Saturday, Nov. 13, as this Chris Jans squad extended their 6-1 all-time record against the University of Texas at El Paso throughout Coach Jans's tenure as the Aggies' head coach. Claiming their ninth win against the Miners' in their last 10 tries, the New Mexico State basketball team established their dominance yet again in their first battle of the I-10 since the 2019 season. 
"It felt great. We expected a big crowd and fortunately, they showed up. Great environment. Students section was awesome. Community was there and you could hear them again. I was happy that finally, we would be able to go on that run that we did in the second half. It kind of broke the game open and they got excited and it felt familiar," Coach Chris Jans explained. "So it's been a long time since we had one of these type of games a rivalry game and we talked prior to the game, how important they are to the fan base to our community, to Aggies worldwide and we know that and we wanted to come out and play well and get the win and we did." 
The Aggies looked to capitalize early with a 7-2 lead thanks to redshirt junior Teddy Allens floater paired with senior Donnie Tillmans one handed slam. The Miners were quick to answer though, going on an 8-0 run just for the Aggies to clutch the lead yet again. Going on a 12-5 surge with the help of graduate transfer forward Yuat Alok draining a triple from the corner the Aggies were able to break the 12-12 lock. Alok ended his second game as an Aggie with 13 points, four rebounds, and 6-for-8 from the field making his versatility apparent.   
"Like I told them after the game, like around here, If you keep your nose to the grindstone, you keep grinding, you keep showing up every day you keep being coached, you'll get opportunities. That's what happens around here, you'll get an opportunity and Yuat was a prime example of it tonight. He played a minute 56 or seven Tuesday, and he played 14 or 15 minutes tonight and had 13 points and four rebounds. you have to be ready and prepared when an opportunity comes," Coach Jans continued. "We get other guys that haven't had a breakout game. They haven't gotten enough run to show what they can do. But they will and hopefully you know more guys like Yuat will show that they can contribute and keep the score going in the right direction and that's how you build that and we are in the early stages of trying to do it." 
Despite handing the Miners eight turnovers in the first seven minutes, this Aggie team established their niche getting into a scoring groove throughout the game. Improving their shooting performance from 38% in Tuesday's game against UC Irvine to 52% and 40% accuracy from the arc, a variety of players stepped up offensively. The Aggies turned in four double digit contributors, Teddy Allen led for the second game in a row shelling out 16 points, Rice came close with 15 (12 of which came from the second half),  Alok put up 13, and Tilman gave a consistent 12-points 4-of-7 shooting, 8 rebounds, and three assists. Reliable redshirt senior and Las Cruces native Johny Mccants proved his consistent self getting the game-high nine rebounds, six points, two assists and a blocked shot. The depth of this NM State team was showcased speaking to the potential as the season progresses.   
Speaking on the atmosphere and crowd support throughout the game, senior Donnie Tillman explained how much of an effect it had. 
"This is my second time playing in the Pan Am and seeing it like that it felt like a high major or NBA arena almost. The crowd was into it. We were into it. Like I said, I wouldn't change this environment for nothing."  
This Crimson squad heads to South Carolina to take part in the 2021 Myrtle Beach Invitational next week, tipping off against the Wildcats this Thursday at 10 a.m.  
Leave a Comment
About the Writer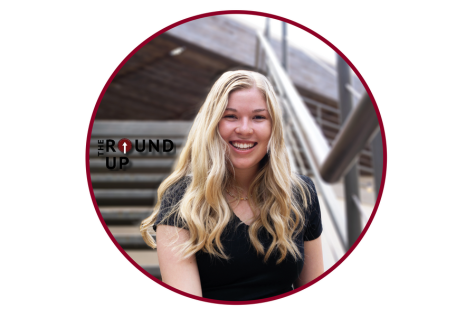 Shelly Doyle, Sports Editor
Shelly Doyle is entering her third year at The Round Up and her second year as the Head of the Sports Department. She is working towards a degree in social...