Lobos end Aggies 14-game winning streak in Pan American Center in gruelly battle of the I-25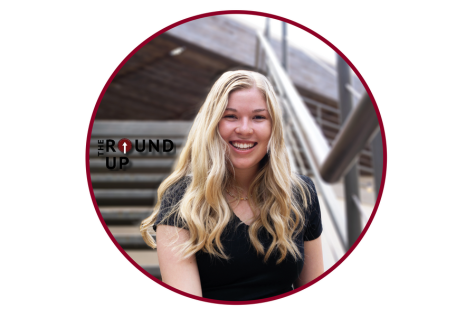 More stories from Shelly Doyle
After a 45-minute delay and a brief blackout due to a campus-wide power outage, the Rio Grande Rivalry game commenced, proving to be a fiery battle resulting in NM State Aggies dropping their third straight loss to the University of New Mexico Lobos 101-94.  
With both teams struggling to find a niche early on due to the power outage, the scrappy battle cleaned up with the help of veteran scorers Teddy Allen and Jabari Rice. Allen racked up the game and team high 31 points, going to work as he ended 12-for-12 from the line. This became the main area of play with both teams combined taking 77 free throws in the contest. That being said, foul trouble proved lethal for the Aggies with key players Johny Mccants and Donnie Tillman both fouling out of the game. To make things more difficult, the Aggies were without head coach Chris Jans on the sidelines for a second-straight game due to COVID-19 protocols. 
With the theme of the lead changing hands throughout the game, the Aggies had a 15-11 lead early on in the first which would be their largest lead of the night. Soon after, the UNM offensive answered in a big 14-3 run with the help of Lobo top scorer Jaelen House. House completely dominated the contest scoring a career high 31 points and five assists. Aggie sophomore Lavar Williams did an excellent job at closing the gap with two three pointers getting within a point (26-25) only for the Lobos to take the lead shortly after and head into the break 49-42. Throughout the second, the Aggies were unable to regain the lead, getting close 61-60 after a 5-0 run from Jabari Rice.  
Rice proved his consistent self as he was a key contributor coming up just shy of a double-double finishing with the game-high eight assists and tallying up 21 points. Additionally, both teams hit a season-low of nine turnovers, but UNMs accuracy at the line (35-of-42) edged them just enough over NM State (27-of-35) which in the end made all the difference when the Bos' secured 10 of their 12 free throws in the final 1:18.  
Rivalry games are far from over for this Crimson squad. NMSU played this Friday against their I-10 Rivals (University of Texas at El Paso) taking a win 72-69. This is their second time meeting with the UTEP after NMSU took game one at the Pan American Center 77-71 earlier this season. 
Leave a Comment
About the Writer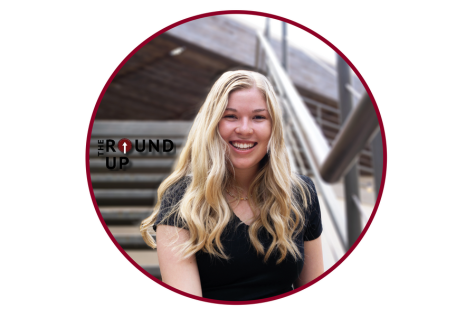 Shelly Doyle, Sports Editor
Shelly Doyle is entering her third year at The Round Up and her second year as the Head of the Sports Department. She is working towards a degree in social...