NMSU Pan American bans concession sales at games
Pan Am bans concession sales at basketball games, receives criticism from community.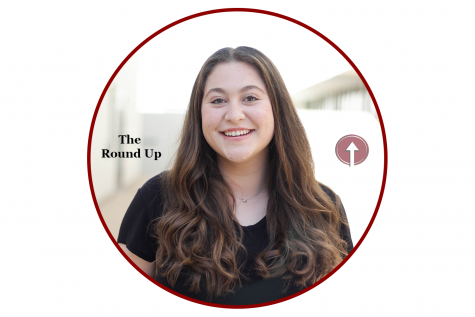 More stories from Hannah Zamora
On Jan. 31, New Mexico State University Chancellor Dan Arvizu sent an email to the NMSU community which notified individuals that there would no longer be concession sales in the Pan American Cent
This notice was a response to the decreased compliance with the indoor mask mandate in the Pan Am.
Currently, Governor Michele Lujan Grisham's declaration of Public Health Emergency has been renewed through March 4, mandating that all individuals wear a mask in public indoor settings.
In accordance with this, the NMSU system has stated that the "indoor mask requirement applies to all classrooms, labs, meeting rooms, vehicles and other spaces, and to all faculty, staff, students, and visitors to NMSU campuses and offices, regardless of vaccination status or social distancing opportunities."
The 'Pack the Pan Am' basketball game on Jan. 29 between NMSU and Grand Canyon University, garnered large fan attendance and sparked controversy with images of un-masked fans posted on social media.
Quite a few fans at the Pan American tonight pic.twitter.com/dvEkgI1UqD

— Nathan J. Fish (@PhotoJFish) January 30, 2022
Just two days after the "Pack the Pan Am" game, Arvizu sent an email to the NMSU community stating the decision to remove the sale of concessions at NMSU games.
"Unfortunately, we are seeing less and less compliance with New Mexico's indoor mask mandate during our home games, and fan behavior at Saturday's [Jan. 29] game was cause for grave concern for us and among our public health experts. As a result, we will no longer allow food or drinks to be sold or consumed during indoor sports events until the mask mandate is lifted," Arvizu wrote.
Additionally, mask-wearing will be enforced and fans not who are not in compliance will be asked to leave the game, Arvizu continued.
Although the decision came after the "Pack the Pan Am" game, NMSU COVID-19 Project manager Jon Webster explained that this decision came after a buildup of events throughout the year, including the increase in COVID-19 cases and the surge of the Omicron variant.
"We had received some phone calls from the state urging us to do some different things and one of the largest measures that they wanted us to take was no fans at all, and so this was a middle ground to suspend that [concessions] so that we could make sure that mask compliance was increased, so we wouldn't lose our fan base," Webster said.
Currently the University of New Mexico requires proof of vaccination status or a negative COVID- 19 test, before admission to any events in The Pit, which Webster explained was a potential option NMSU looked at.
"That was one of the potential options to do for this, but the logistics behind it in that short timeframe. Because you have to train people what they're looking at," Webster said. "Quite frankly, we have provided the jobs at the Pan Am to our students, you know, mostly students that work there, and we did not feel it was fair to put a student in that position without some real formal training."
The first basketball game following the announcement, a total of 21 masking violations were reported and four people were asked to leave the Pan Am according to reports made by the Las Cruces Sun-News. Additionally, one woman who refused to comply with the masking policy was arrested by university police.
After concessions were closed by New Mexico State, some NMSU fans show their displeasure. The Student section was much more empty than last game and mask enforcement was up from previous games pic.twitter.com/tuw9EhJz1W

— Nathan J. Fish (@PhotoJFish) February 4, 2022
Webster explained that there have been mixed reactions with the decision to suspend concession sales.
"We see a decline from those who, you know, are unhappy about the concessions and we're seeing an uptick of those who have been afraid to come all year. So, it's kind of a 50/50 swap on that," Webster said.
How do NMSU fans feel about the closing of concessions and the enforcement of masks at games now?

Genuinely curious if that changes your mind on attending games in person.

— WACHoopsDigest (@WACHoopsDigest) February 4, 2022
"I wish everyone would just remember to be kind to everyone, be patient. We're all in this together. We do need the fans. This is for our kids, we're in a conference title race. It's very important that our fans be there, we just couldn't do this without the fans," Webster said.
Leave a Comment
About the Writer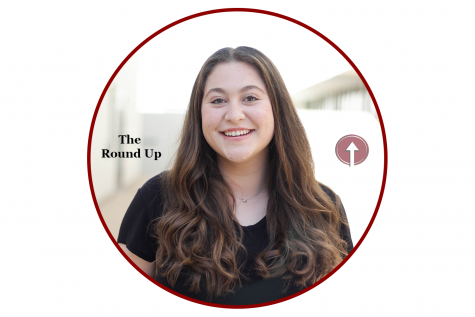 Hannah Zamora, Staff Writer
Hannah Zamora is a sophomore entering her second year at The Round Up as a Staff Writer. She is pursuing a major in Communication Disorders and plans...