Rate my professor, a tool for both students and teachers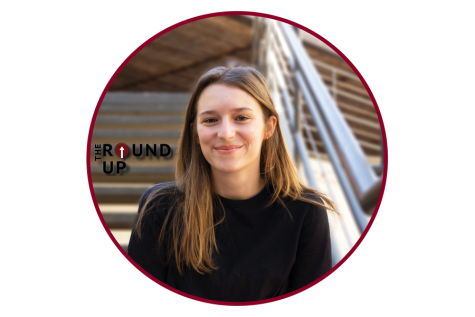 More stories from Noelle Whetten
RateMyProfessor has become a popular tool that helps students determine what kind of professor they might have in their classes based on previous student reviews. However, some NMSU students and professors have mixed reactions to the website's legitimacy.    
The website, which also has a mobile app, allows users to leave feedback on professors and their classes. It's a simple process. Students are prompted to answer questions about the course and professor and write a review. However, the website has guidelines for what you can post.  
This website has become a popular resource for NMSU students because it provides firsthand advice and experience, about a professor or course from other students.  
Vianney Bernal, an animal science student and sophomore, uses RateMyProfessor each semester to decide which professor is best for the course she is taking.  
"I look at all the professors that are available for that class, and I look at each of my professors, and then I see which one I want to take and if I can," Bernal said.  
Myleh Alvarado, another animal science student, uses RateMyProfessor to compare each professor's ratings to decide which one is the best when signing up for classes.  
"This semester I had a bunch of English classes, so I went on Rate My Professor, and there was only one [English] teacher who had a five-star review… so I just ended up taking the five-star teacher and I actually don't regret it," Alvarado said.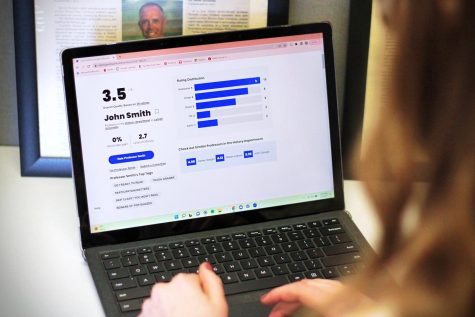 When it comes to leaving reviews, they can range from positive to negative based on the student's experience.  
"I have left a middle ground of reviews. I have given the gist of how much I have enjoyed the class, but also the cons that I had taking that class," Alvarado said.  
"Just little aspects that I didn't enjoy from the class that for me, you know, made the class harder, or maybe would make me not retake the class again, but most of the time, I believe the reviews I've left have been good," she continued.  
Professors can also access the website and engage with students leaving reviews through a professor's account. Professors cannot remove or edit a review unless the comment made went against the guidelines, then they can request its removal.  
For some professors, it is hard to support the website because of the copious amounts of negative comments students make.  
Assistant Professor Gain Park is one of the NMSU professors that has promised herself that she would never look at her RateMyProfessor profile to protect herself from emotional comments.  
"Before I came [to NMSU], my academic advisor, her advice was never open and read your online reviews, because you get emotionally hurt," Park said.  
Park continues to explain that the website is not the best way for people in an academic position to develop because "it can be biased." Efficient but not effective, she explains.  
For other professors, the website is a valuable way to reflect on how they are connecting with students. Professor Nicholas Miller is one of the mild supporters of the website.  
"I think it can do some good, I think good teachers always want to have some feedback on how they're doing and how they're connecting with students, however, we get better results with the regular [school] evaluations," Miller said.  
Viewing his profile only recently, Miller was happy with his rating.  
"I am glad you know, I got 4.1 out of 5, I think three or four out of seven or eight, rated me pretty good. There was one who gave me a three and what that student said was just not accurate," Miller said.  
Some professors only get a few ratings on their Rate My Professor Profile, making the evaluations done through the university more substantial, Miller explains.  
Created in 1999, RateMyProfessor has had some academic influence on professors and students. Some professors believe that the website can use more monitoring and collaboration with the universities to make it more effective. NMSU students have used it to express their experiences publicly.
Leave a Comment
About the Contributors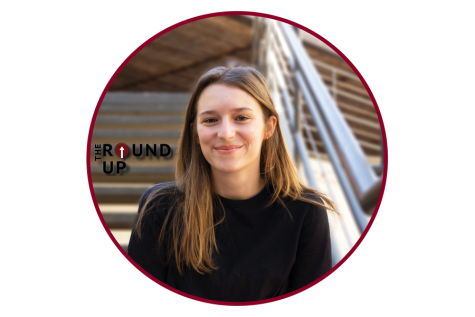 Noelle Whetten, Staff Writer
Noelle Whetten is a first-year writer at The Round Up, previously was a lifestyle writer. This is her senior year studying Journalism and Mass Communications...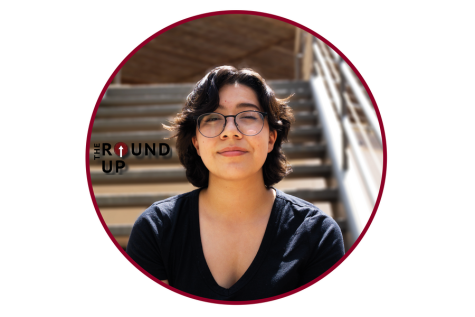 Leah De La Torre, Multimedia Specialist
Leah De La Torre is entering her first year at the Round Up as a multimedia specialist. This is her first semester at New Mexico State University where...