NMSU Women's Basketball Spends Day at Local Catholic School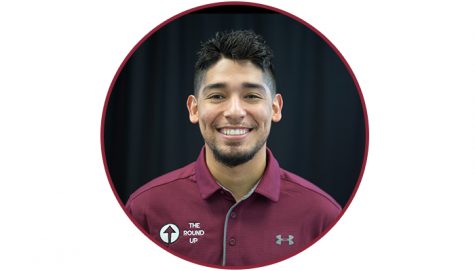 More stories from Jonah Gallegos
The New Mexico State Women's Basketball team spent Thursday afternoon supporting Red Ribbon Week with students and staff from Las Cruces Catholic Schools.
The Las Cruces Catholic School consists of Holy Cross School and St. Mary's High School.
Red Ribbon Week is a whole week dedicated for a drug prevention campaign. Many schools in the Las Cruces area celebrate this event and support the "Say No to Drugs" motto. Each day of the week has its own unique theme and event happening.
The Holy Cross Campus held a Red Ribbon Parade for today's event, where they gave a loud and warm welcome to the Women's Basketball team and concluded the day with a parade ceremony out on their field.
The students also had a poster contest which consisted of messages promoting drug free youth.
Las Cruces Catholic School Principal Connie Limon said for the past few years they've had various NMSU athletes come and join the students for this event.
"This year we've been very blessed to have the whole team – so we're very happy about that," Principal Limon said.
First-year head coach Brooke Atkinson said being involved with the Las Cruces community was one of her main priorities this season.
"Anyone knows that in Las Cruces that's what it's about," Coach Atkinson said. "The Community, the people – (there's) no better place."
Players had the chance to socialize with the students and even participated in the parade where they marched around the field and helped display the drug free themed posters.
Principal Limon explained how meaningful it is to have NMSU student athletes come and spend time with her students at an event such as this one.
"They're (NMSU Women's Basketball) good role models," Limon said.
Principal Connie Limon is a former NMSU Women's Basketball star and was inducted into the NM State Athletics Hall of fame in 2015.
"There's Aggies here everywhere – Principal Limon – their all Aggies and so it's great for our kids to get out here and be involved with the younger Aggies," Coach Atkinson said.
Coach Atkinson said her team is eager to start the season, which is right around the corner. Atkinson explained that right after the parade they would be on their way to Lubbock, Texas to face off against Texas tech for a closed scrimmage.
She felt her team had a nice practice earlier this morning and expressed that they had a good time with the Holy Cross community before heading out to handle business.
"It's a beautiful day in Cruces and we get to spend time with the kids right here," Coach Atkinson said.
The Holy Cross students gave a special goodbye to Atkinson's team. The entire school took time to sing a prayer to the team before their departure to Texas Tech.
Coach Atkinson truly began her season today in the most positive way possible. NMSU's season begins Nov. 12 where they will take on Western Michigan at the Pan Am. Tip off is set for 2 p.m.
About the Writer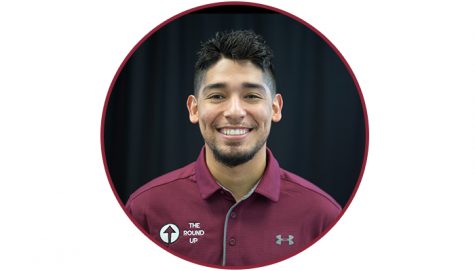 Jonah Gallegos, Sports Writer
Jonah J. Gallegos enters his second year at The Round Up and is currently a senior, majoring in journalism. Born and raised in Las Cruces, New Mexico,...