'Aggie Innovators' gives engineering students unique opportunities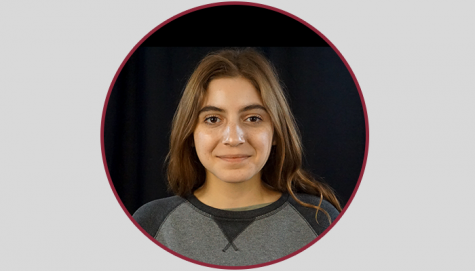 More stories from Emilie Rasmussen
NMSU's Aggie Innovators are looking to help out in any way they can this semester for students of the Engineering College and throughout the University.
The Innovators, which is a group of engineering students who assist other students and members of the community with various engineering projects, offers unique help not often found in other colleges across the University. Namely, the Innovators offer their own "makerspace", which is in room 306 of Engineering Complex III.
Students that might need help with their projects (mostly for engineering) can likely get their questions answered at the "makerspace", or formally known as the Aggie Innovation Space (AIS).
Working in the AIS for students means being their own boss. This space was initially led by faculty, but it became student-run in 2014.
Being part of the AIS is similar to being part of a student co-op, and it can sometimes be difficult for students to work due to no faculty members being present. However, the space is free and open to new ideas and projects—any student can walk in and ask for guidance.
"Once you get in the flow and once you get the right employees and the right students that have the right mindset, you're able to do quite a bit here" said senior electrical engineering major Anthony Rendon.
The Innovators mostly support groups that undertake things such as Engineering students' Capstone Projects, multidisciplinary projects, and even a broader campus-wide projects, such as the current Sustainability Design Challenge.
Innovators recently worked on a project from the art department that needed engineering to fully be functional. These students have also designed for campus-wide projects, such as when they built confetti cannons for graduation. They have also worked on projects for faculty, for example by designing and building a wheelchair for one faculty member's dog.
The Innovators are currently working on a project for the electrical engineering department called Cameras on Cows. Its aim is to use cameras to see what cows are eating—when the cow's head goes down, sensors on the camera takes a photo of what the cow is eating.
They have also helped with the local Design Build Fly competition, which involves building aircraft. The AIS is doing more outreach to make sure that they are recognized, and to let students know that they are there for assistance.
Being an Aggie Innovator means being a part of others' projects, guiding them through the process, and then seeing the final product. "When you're able to see students actually being enthusiastic about what they're doing and what they're learning, and how they're applying their skills and their knowledge that they're getting from NMSU, I'd feel like that is the most rewarding part," says Rendon.
The AIS is currently hosting the Sustainability Design Challenge, with a main goal of getting students' design ideas implemented on campus. The Challenge began October 20 and ends on November 3, when students' ideas will be judged by a panel. Meanwhile, the project is holding several design workshops that students can attend. First place will be for the project that provides the most worth to New Mexico State University and can be implemented. Second place is the most innovative idea, and third place is for the best prototype.
Rendon became a part of the AIS after having participated in one of its early design challenges and encourages students to enter this year and possibly developing a helping mentality for engineering students "I like doing projects and actually making things work."
About the Writer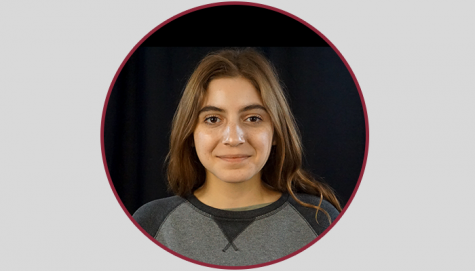 Emilie Rasmussen, Staff Writer
Émilie Rasmussen is in her first year at NMSU and as a Staff Writer for The Round Up. She graduated from El Dorado High School and the International Baccalaureate...