Students at NMSU seek relaxation before finals week
Hang on for a minute...we're trying to find some more stories you might like.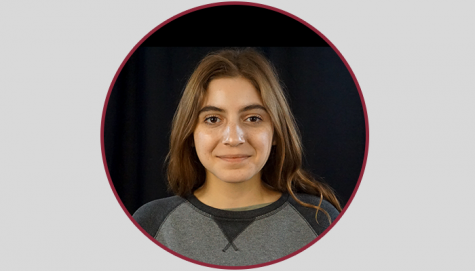 More stories from Emilie Rasmussen
Next week is finals week at New Mexico State University, which means that many students may be busy working on end-of-year projects and papers. The Round Up found resources that students can use, and ways that they can relax in between finals.
Alex Alvarado, a Mathematical Sciences Instructor, suggests that students stay on top of studying throughout the semester. Alvarado recommends the Math Success Center for students who need help during finals week.
Students can also visit Campus Tutoring Center, which is open from 1:00 PM until 8:00 PM Monday through Thursday, and from 4:00 PM until 8:00 PM on Sundays.
Students who need a quiet place to study or work on projects can also go to Zuhl or Branson Libraries. Susan Beck, who is Professor and Head of Access Services for the NMSU Library, gave The Round Up information about how libraries can help students during finals week.
"At both of our Service Desks, we pass out ear plugs and check out earbuds and headphones. We have noise cancelling headphones for folks who are really bothered by noise. Students can book group study rooms at http://nmsu.libcal.com/reserve/groupstudyrooms or else follow the Places to Study link on our web page at http://lib.nmsu.edu," said Beck.
Beck suggested that, "…if students want an exceptionally quiet place to study, come to Branson. I believe I am the noisiest thing in the building!"
The libraries are also loaning items such as laptops, Chromebooks, USB drives, bike locks, computer mice, calculators, phone chargers, and whiteboard markers to students.
Taking breaks from studying and exams may also be important for students to do. Tiffany Tyson, who is a Health Education Specialist at NMSU's Wellness, Alcohol and Violence Education (WAVE) program, gave The Round Up tips on how students can de-stress and take care of their health during finals.
"Definitely get enough sleep. I like to do meditation…first thing when you wake up in the morning, do five minutes of meditation to help start your day. It puts you in the right mindset," said Tyson.
Tyson recommends, "Drinking lots of water, eating healthy food. All of those no-brainer things that sometimes we forget. I also find it's really helpful, if you're feeling really stressed, to just take five minutes and go outside, enjoy nature, take some deep breaths."
Students might also relieve stress by listening to music, hanging out with a group of friends, or, according to Tyson "having tangible things to do that get your mind off of thinking."
"Another really good tip is not projecting your thoughts or thinking about the past," said Tyson.
"Staying in the moment. Don't be worried about the test you have tomorrow and don't be thinking about the argument you had yesterday. Live in the moment. That can really help calm you down," Tyson concluded.

Hang on for a minute...we're trying to find some more stories you might like.
About the Writer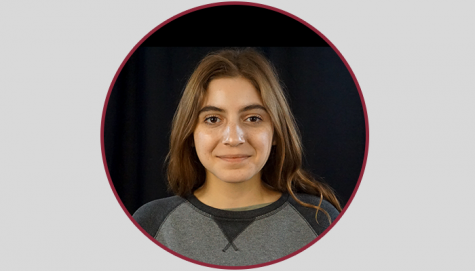 Emilie Rasmussen, Staff Writer
Émilie Rasmussen is in her first year at NMSU and as a Staff Writer for The Round Up. She graduated from El Dorado High School and the International Baccalaureate...