The musical 'Rent' set to begin today at NMSU
Hang on for a minute...we're trying to find some more stories you might like.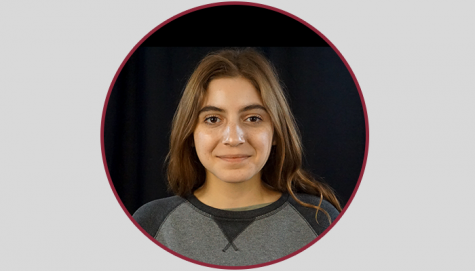 More stories from Emilie Rasmussen
New Mexico State University's Theatre Arts Department's production of Rent, the musical, opens April 27 at 7:30 p.m. at the Center for the Arts (located near the intersection of University Avenue and Espina Street). The show is directed by Wil Kilroy, the Theatre Arts Department Head, and music is directed by Megan McQueen, Theatre Arts Assistant Professor.
Rent is a musical following the lives of eight young adult artists living in the Lower East Side of New York City. It is set in the late 1980's/early 1990's during the AIDS crisis. Half of the principle characters are HIV positive. Act One of Rent is set over the course of one day, and Act Two is over the course of approximately a year.
"We knew students would be excited about it, I was excited it about it as a director, and the department thought yes this would be a good choice because it's never been produced here before,' Kilroy said. "These are young artists just like they might be young artists with dreams. It's their demographic, and they're really interesting characters, and there's great singing, some of these students are super talented. We've got gay couple, lesbian couple, straight couples, drag queen…there's all sorts of craziness going on."
Rent is not a traditional musical. Many of its numbers are performed in a rock style. McQueen explained that her job was to work on the music aspect of the show. Because it's a rock opera, the show is almost completely sung-through.
"(The audience) is very aware we are in a theatre and that the characters onstage are actors telling a story, rather than the characters themselves," actor Rowland Smith said.
NMSU's production of Rent is special because it was designed by NMSU Theatre Arts students. According to the Theatre Arts department, the group of four includes senior Arianna Swinson (set designer), Emily Romero (costumes), James Padilla (lighting) and Rachael Ryther (sound).
"One thing I wanted to do from early on is use color to define character and character relationships," Romero said. "Another thing that we specifically chose to do was have them have protest t-shirts, some of them having to do with the aids crisis specifically, poverty at the time, and life and choosing to live. We wanted to make the show something that celebrates life, even though it has to do a lot with death."
Calvin Chervinko, a Theatre Arts major who is portraying the character Mark in Rent, explained that his character is one of the only characters who doesn't have AIDS in the show.
"Mark cares for his friends a lot… the reason he has his camera is because most of his friends are probably going to die, and he needs to have memories of them," Chervinko explained. "Mark is a sweet character, and he needs to live in the moment, but he doesn't do that."
There is explicit language in the show, making the audience preferably be older folks.
"We do say that there's adult language and adult content," Kilroy said. He continued, "…but I really do think that it's a joyous celebration of life in the end. Really, it's about seizing life and enjoying the moment."

Hang on for a minute...we're trying to find some more stories you might like.
About the Writer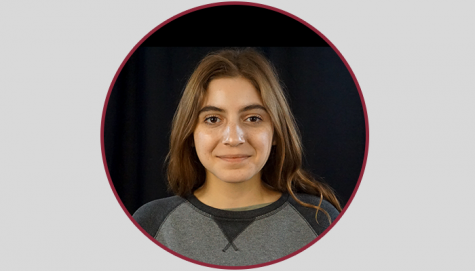 Emilie Rasmussen, Staff Writer
Émilie Rasmussen is in her first year at NMSU and as a Staff Writer for The Round Up. She graduated from El Dorado High School and the International Baccalaureate...