NMSU's Greek Week wraps up
Hang on for a minute...we're trying to find some more stories you might like.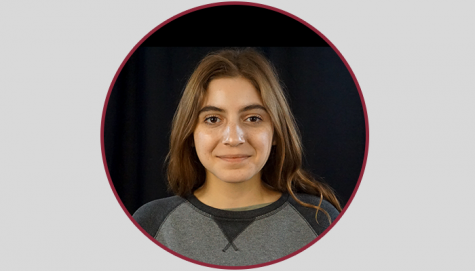 More stories from Emilie Rasmussen
New Mexico State University's Greek Life students have been participating in a weeklong "Greek Week," from April 7 until April 14. The event centers around promoting Greek unity, community service projects, and philanthropy.
Greek Week involves every Greek Life Chapter on campus that chooses to participate. This year, it was overseen by Directors Jerry Tuttle and Mara Elliott. Each event has its own directors and assistant directors.
That this year's Greek Week has included: Greek Olympics (April 7), Days of Service (April 9-10), College Bowl (April 11), Pool Night and a giveback night at Chick-Fil-A (April 12), an All Greek Social (April 13), and The Big Event (April 14).
The chosen All-Greek Philanthropy this year is the Aggie Cupboard. Tuttle explained that, in addition to their community service the Greek Chapters are collecting admission fees for spectators at some events ($1 or canned good) to be donated to Aggie Cupboard.
"We also this year pushed a new idea of chapters to write letters to Wounded Warriors and we had an incredible turn out with a couple hundred letters being written," Tuttle said.
Tuttle also explained that there have also been some PR challenges like a geo-filter contest, daily hashtags, and chapter videos of their practices and involvement in Greek Week.
Each Greek Life Chapter recieves a certain number of points from their participation in different events. During Greek Olympics, scores were kept. For example, first place winners earned 30 points, second place earned 25 points, and so on.
Greek Olympics this year included events such as a ten-legged race, tug of war, a chariot race, human pyramid-building, and a three-man race.
Points were also given to Chapters depending on what percentage of their members completed community service.
Katerina Retwaiut, Director of Pool Night, said that Greek Week is a week filled with fun activities to promote Greek unity and show the campus that we are not our stereotypes.
"Greek Week happens because it brings all of our chapters together for the good of the campus," Retwaiut said. "Greeks get a bad stereotype around the country for negative things that aren't reflective of NMSU. Sometimes the good things we do like raising money for our philanthropies and work around campus gets overlooked, so it's nice to have a week dedicated to all that we do."
Days of Service activities included projects such as digging wells around pecan trees on College Street, cleaning up pine needles on Triviz Street, and painting the A on A mountain. Each Greek Week attendee was required to complete one hour of community service at the location assigned to them.
"I really like Greek Olympics, because it brings Greek Life all together, and it's just a fun competition," Kasen Quiring, a finance major, said. "When you're not in the event you're walking around talking to different people, meeting new people. It's just a great experience."
Brandon Martinez, a biology major, said that this was his first year being a part of Greek Week.
"It was really fun to get along with the rest of my chapter," Martinez said.

Hang on for a minute...we're trying to find some more stories you might like.
About the Writer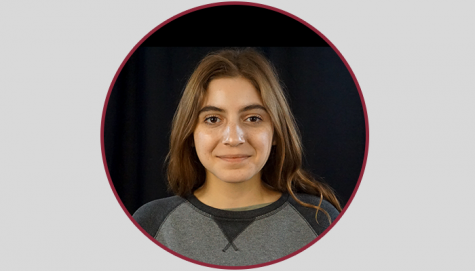 Emilie Rasmussen, Staff Writer
Émilie Rasmussen is in her first year at NMSU and as a Staff Writer for The Round Up. She graduated from El Dorado High School and the International Baccalaureate...