NMSU Men's Basketball Continues to Strive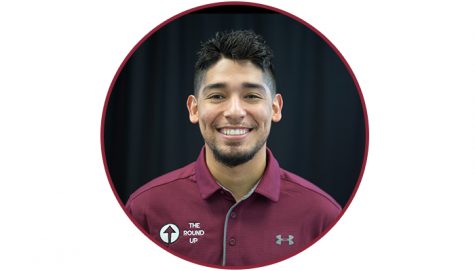 More stories from Jonah Gallegos
LAS CRUCES, NM – Basketball season is right around the corner and this year's New Mexico State Men's Basketball team is chomping at the bits to get this season started.
NMSU held an intrasquad scrimmage this afternoon at the Pan American Center, which was open to the public. A small crowd was present to get an early glimpse of Chris Jans' team.
It's difficult to assume this team's identity this early, and especially after an intrasquad scrimmage. But, there are many positives to get out of today's showcase.
"I think we're making progress," NMSU Head Coach Chris Jans said. "We saw a lot of good things today, certainly we'll see more when we break down the video – things are coming together."
Coach Jans said his team had a "closed-door" scrimmage last week and he feels they have improved since then.
Leaders is what Coach Jans and his coaching staff are looking for right now. With this short intrasquad scrimmage, Senior guard Joe Garza and Redshirt-Junior forward Eli Chuha seemed to fit those leader roles today with both their performance and vocal wise.
Coach Jans explained that there have been other individuals who have been stepping up as well.
"Joe Garza and (Sophomore guard) Shunn Buchanan are two guys that have stepped up in their vocal leadership," Coach Jans said. "We're seeing some positive signs towards some leadership."
Jans said he can also rely on Chuha and Senior Forward Jemerrio Jones because of their experience.
"Every team needs a leader, it can be more than one leader," Eli Chuha said. "It makes our team look more together as a unit."
The junior forward has been working on an outside shot this offseason and from what was shown today, the green light has been given on that part of his game.
"It feels real good," Chuha said about his newly added three-point shot. "Everybody knows I can rebound and score around the basket but if I add that perimeter game – it makes our team a lot more better."
Other names that stood out were Freshman guard Gabe Hadley, who was hitting some outside three-point shots consistently through out the scrimmage. Junior guard Wayne Stewart also showed great energy by hustling to grab rebounds and as well as getting second chance shots to fall down.
"We want to start off real good, we're just looking to do good things this year," Stewart said.
The Aggies executed and ran the court well today and seemed to have great chemistry with each other. NMSU will have an exhibition game on Wednesday Nov. 1 at 7 p.m. at the Pan Am. Coach Jans' team will officially open their regular season with a home game on Nov. 10 at 7 p.m. against East Central University.
NMSU has picked up 10 new players since the hire of Coach Jans and he feels the Las Cruces community will be satisfied with the group he's put together.
"I think they'll really be proud of the effort and the way they (NMSU men's basketball) represent this university and community," Jans said.
About the Writer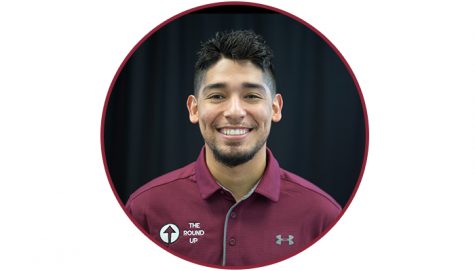 Jonah Gallegos, Sports Writer
Jonah J. Gallegos enters his second year at The Round Up and is currently a senior, majoring in journalism. Born and raised in Las Cruces, New Mexico,...