NMSU Men's Basketball Gets Win, But Struggles Defensively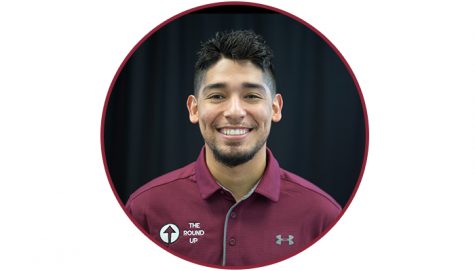 More stories from Jonah Gallegos
LAS CRUCES, NM – The New Mexico State Men's Basketball team officially opened up their 2017-18 season with an exhibition win over Southeastern Oklahoma State University with a final score of 90-83.
Defense for the Aggies was a bit of a struggle during Wednesday night's exhibition. NMSU seemed sluggish at times on the defensive side, which led to multiple open shots for Southeastern. The Savage Storm shot a field goal percentage of 64 percent. They also shot 59 percent from the three-point line, while the Aggies only shot 35 percent from the outside.
"I don't anticipate us giving up that percentage the rest of the year, to be honest with you," NMSU Head Coach Chris Jans said.
Coach Jans and Junior forward Eli Chuha both said that they need to work on their conditioning.
He went on to explain that in all of his coaching years he has never had a team give up 64 percent from the field.
On the flip side the Aggies also shot good from the field, shooting 51 percent as a team.
Exhibition is the key word here though; Coach Jans had a rotation of several players. Even Redshirt-Sophomore guard AJ Harris and Transfer guard Zach Lofton saw some minutes tonight, both whom are coming off recent injuries.
"We played a lot of different lineups," Coach Jans said. "That's what these games are for."
Coach said Harris and Lofton saw limited time in practice these past couple of days, but to see them on the court was a positive for the squad.
"Hopefully they'll (Harris and Lofton) be closer to 100 percent come this weekend," Coach Jans said when asked about the performance from Harris and Lofton.
Despite the sluggish play at times, there are many positives to take from this exhibition game.
Senior forward Johnathon Wilkins had a good outing tonight. Wilkins' outside shot has seen some significant improvement, where he went 3-3 from three-point land. He finished with 15 points and 7 rebounds on the night. Coach Jans had much praise for his Senior forward.
"I'm a big fan of John John (Johnathon Wilkins)," Coach Jans said. "I think he's going to have a more productive year."
Seniors Joe Garza and Jemerrio Jones both looked good as well. Senior forward Jones seemed to pick up from last year with his high intensity of play on both sides of the ball. He had a double-double with 18 points and 10 rebounds. While the Las Cruces native guard finished the night with 9 points and went 3-5 from the three-point line.
The Aggies also had 28 points off of turnovers, where they forced Southeastern to commit 18 turnovers.
NMSU looks to take on Texas Tech in another exhibition game in Midland, Texas on Sunday Nov. 5 at noon.
"I think having this game is just perfect and the order that they came in, we couldn't have asked it any better for this year's team," Coach Jans said.
About the Writer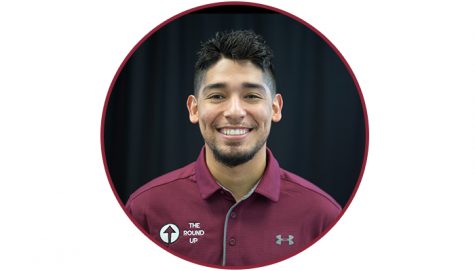 Jonah Gallegos, Sports Writer
Jonah J. Gallegos enters his second year at The Round Up and is currently a senior, majoring in journalism. Born and raised in Las Cruces, New Mexico,...