Soccer makes early exit in conference tournament, Delgado's contract not renewed
Hang on for a minute...we're trying to find some more stories you might like.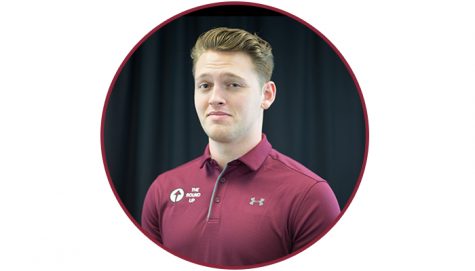 More stories from James Martin
The New Mexico State women's soccer team fell to Seattle University in the opening round of the Western Athletic Conference tournament, putting an end to one of the more successful seasons in the program's history.
NMSU finished the season with a 9-10-2 record, coming one win short of a program record set by the 10-win team from 2011. The Aggies also went 3-3-1 in conference play, but ended the season losing their final three games, including the season ending 3-0 first round WAC tournament loss to Seattle, a team they had defeated earlier in the year.
The Aggies were led by senior forward Devin Hart, who paced the team in all three major statistical categories with 11 goals, 9 assists and 31 total points on the year. Aileen Galicia and Audriana Chavez were also key offensive contributors, adding 25 and 22 points of their own, respectively. Redshirt-freshman Dmitri Fong was the primary goalkeeper throughout the year, helping NMSU go 8-5-2 — including five shutouts — while she was in the net and making 106 saves in her 1400 minutes played.
While the season may not have ended on a winning note for the Aggies, it's impossible to ignore the improvements made by Head Coach Freddy Delgado's experienced squad, who returned 20 players from the 5-13-2 team of 2016. In addition to nearly doubling last year's win total, NMSU scored 20 more goals than they did in 2016, notching 42 over 21 contests.
Two of the biggest wins in program history came early in the season for NMSU, with the Aggies defeating both UTEP and New Mexico for the first time ever. Both victories came in dramatic fashion and were a result of clutch goals by Audriana Chavez, who scored the golden goal in overtime to defeat UTEP and a strike in the 89' of regulation to seal the deal against UNM.
Despite picking up the second most wins in a season in 2017 with nine and becoming the all-time wins leader in program history with 24 over his four years as head coach, New Mexico State Director of Athletics Mario Moccia announced that Freddy Delgado's expiring contract would not be renewed and that a national search for a new head coach would begin immediately.
"Freddy has been a valued member of our athletic department and I would like to thank him for his service to New Mexico State University," Moccia said in a press release given Sunday afternoon. "We had great wins over New Mexico and UTEP for the first time in our program's history this year, but after careful consideration we have elected to move in a different direction."
This last season was by far Delgado's best at the helm, surpassing Blair Quinn as the winningest women's soccer coach in the program's brief history early in the season with an 8-0 win over Alcorn State. Delgado finishes his career as NMSU head coach with a 24-55-4 record in four season with the Aggies.
Moccia believes that given the success of New Mexico State's other programs in the WAC and the popularity of soccer in the area, this should be an enticing position for interested candidates and that the soccer team should see even more success and compete among the conference's elite in the future.

Hang on for a minute...we're trying to find some more stories you might like.
About the Writer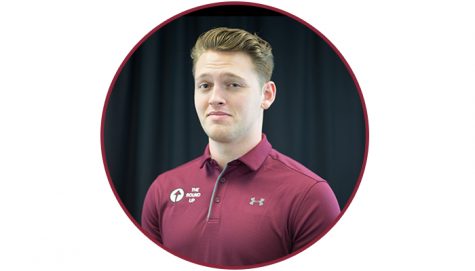 James Martin, Sports Editor
James Martin is a second-year sportswriter and a sophomore majoring in journalism. He was born and raised in Las Cruces, New Mexico and graduated from Oñate High School in May 2017, having played both football and basketball but is an avid fan of all sports. James hopes to one day be the real life version of Superman — newspaper journalist by day and superhero when the time comes — or a late night television talk show host and is a great listener and real cutie. While having no professional experience in the field, the freshman is a passionate writer and eager to begin working for the historic Round Up.