NMSU eviscerates UT-Permian Basin for first win under Atkinson
Hang on for a minute...we're trying to find some more stories you might like.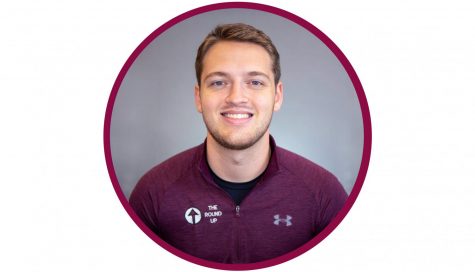 More stories from James Martin
After a rocky showing in the season's first outing, the New Mexico State women's basketball team righted the ship against UT-Permian Basin Tuesday night at the Pan American Center, rolling the Falcons 85-58 in a truly dominant showing.
This victory also marks the first for the Aggies under Head Coach Brooke Atkinson, something that Atkinson downplayed after the game while preaching the "one-game-at-a-time" mentality.
"I'm just happy we won. The kid's played really well and executed our game plan," Atkinson said. "Ws are always big, just for that confidence booster, especially moving forward with what we've got ahead of us."
There was little doubt from the get-go for New Mexico State, with the team jumping out to a 28-11 lead after the first quarter. The Aggies were red-hot from the field early, converting 10 of their 13 first quarter shots including 3 out of 4 three pointers. NMSU finished the game shooting 51.9 percent from the field, a massive improvement from a dismal 27 percent in their last game against Western Michigan.
Sophomore forward Gia Pack dominated from the opening tip-off, securing the lead that would last almost the entire game by scoring the first seven points for NMSU and adding 18 total with 7 boards and a pair of assists to boot. Pack's aggressiveness was not a coincidence though, as Atkinson and the sophomore spoke about her attacking the basket more prior to tonight's game.
"Coach said I needed the ball in my hands a lot more so I took that and ran with it," Pack said. "Taking those things in from coach and just listening and actually doing it — I think that's what really made it big for me tonight."
The Aggies played another solid defensive game as well, holding the Falcons to 31.8 percent shooting from the field — including an ice cold 17 percent in the first quarter — and out-rebounding them on the defensive glass 33 to 21.
"Night-in-night-out that defense just kind of has to be our identity because we will have night's where we don't shoot well," Atkinson said when talking about the team's defensive effort. "If we can just get some tips, some steals, some easy lay-ups, that's going to get us going and maybe get a player that's not shooting it well in the flow. We can really amp up the pressure with our length."
New Mexico State improves to 1-1 on the season and heads into a big matchup against in-state rival New Mexico in Albuquerque on Nov. 18 with the confidence that comes after an overpowering win. Hopefully this success can begin to snowball for the reigning WAC champions.

Hang on for a minute...we're trying to find some more stories you might like.
About the Writer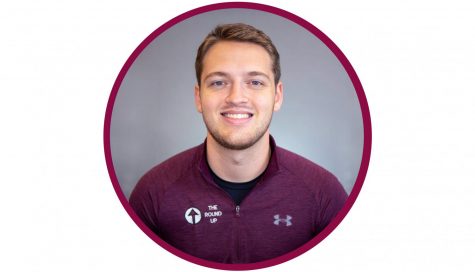 James Martin, Sports Editor
A Las Cruces native, James Martin enters his third year at The Round Up and first as assistant editor. The junior loves Minecraft and good vibes...