Are Student Jobs Important Or Are They Just A Paycheck?
Hang on for a minute...we're trying to find some more stories you might like.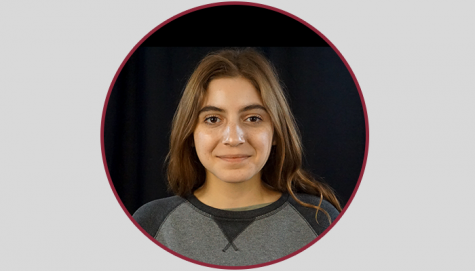 More stories from Emilie Rasmussen
College is a time when many students learn about becoming a part of the workforce and how to work professionally with others. Student jobs on campus are a large part of this experience. On one hand, these jobs provide helpful work experience. On the other, they can be just an easy way for students to earn a bit of money while in school.
For freshman Jamie Bulger, working as a student aide for the ICT support center is a job that he hopes to excel, but she knows that it is not a forever job.
"I feel like I'm a hard worker, so, like, I like to prove myself here, like I wanna do good. But as far as [like] this being my forever career, or like, me expanding in this field, I don't think it'll happen," said Bulger.
A job may have to do with what a student is studying, but many students apply for jobs based on their interests. Still, many other students take whichever jobs are available to them on campus.
Still, other jobs are more particular and work-intensive, as is the case for Brianna Miranda, whose major is Theatre Arts. She works as a Student Assistant at the Center for the Arts. For her, her student job is valuable work experience. After having taken a lighting practicum class, she was offered a job as an assistant.
"I think it's great experience, it's great work experience if you want to do something in this field specifically, but it's also great in that you have to learn, as a student, what it means to work in a team, to work professionally, to understand the professional side of what being a technician is in theatre," said Miranda.
While some jobs are very immersive, others do not need as much dedication. Since these student jobs do not require constant attention, students have time to do homework, read, or study while at their job.
Dustin Wagner, who is majoring in Anthropology, works at the Sam Steel Café in Gerald Thomas Hall. Previously a Food Science Major, he took ACES in the Hole classes, which gave him the opportunity to work at the café. According to Wagner, the students working there care a lot about the store and about their jobs. But because of the café's nature, he said, "you have a lot of freedom as well, to get like homework done and get stuff like that done."
Work study allows students time to study while obtaining a paid position at the university. Although the position may be just a way of earning extra money for some the position means more to them.
Working at Corbett Center's Information Desk means answering students' questions about virtually everything on campus. Zoe Price, a Criminal Justice student who is a student aide at Corbett Center, likes her job and finds that it is nice to inform students about things that they might not have known before. When no one is around or calling, she is able to do homework and study.
For others like Christian Apodaca, who is studying Electronics Technology at DACC, says that: "It's a student job. No one's student job really has much meaning to them. I mean, it has meaning in the sense that I'm going to do my job, I'm going to do what's asked of me, I'm not gonna like, shirk on it because it's what I'm paid to do."
For any question on work study at NMSU students can contact Career Services at 575-64-1631

Hang on for a minute...we're trying to find some more stories you might like.
About the Writer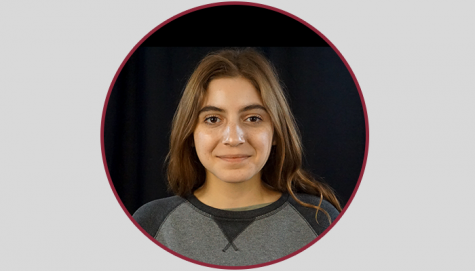 Emilie Rasmussen, Staff Writer
Émilie Rasmussen is in her first year at NMSU and as a Staff Writer for The Round Up. She graduated from El Dorado High School and the International Baccalaureate...