Students Have Mixed Feelings about Paul Weir's Return to Las Cruces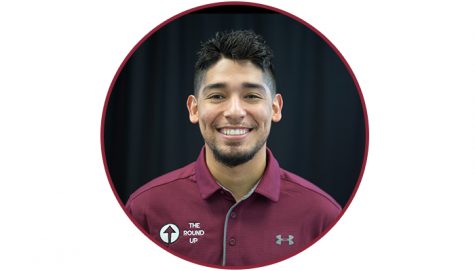 More stories from Jonah Gallegos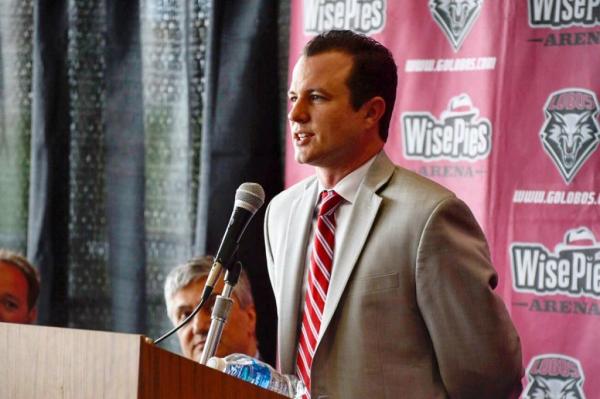 A year ago the NMSU Men's Basketball team was heading into its first year under former NMSU head coach Paul Weir; times have changed since then. NMSU is almost an entirely new team from a year ago, who is now run by current head coach Chris Jans.
The Aggies (1-1) play host to UNM head coach Paul Weir and the Lobos (2-0) on Friday night Nov. 17 at 7 p.m. A game that has been highly anticipated since the departure of Weir will finally give fans a chance to welcome back the former Aggie.
NMSU students will play a big role in Friday night's rivalry game, as a loud and electrified crowd is expected. Current students respectively have mixed feelings about the whole Paul Weir Situation.
The obvious is that most Aggie students and fans are disappointed and hurt over Weir's departure. But there are Aggie fans who understand Weir's choice, despite the fact that he chose a rival school.
"Paul Weir did what any good employee is expected to do – work hard, take pride in his work and reap the benefits when bigger opportunities present themselves," 20-year-old marketing major Austin Tourtillott said.
Paul Weir was a part of the NMSU coaching staff for 10 years prior to his move to Albuquerque. He also ran the recruiting efforts and is accredited for recruiting former WAC player of the year Daniel Mullings. Weir spent nine years as an assistant coach for the Aggies before replacing, now UNLV head coach Marvin Menzies, and becoming NMSU's 25th men's basketball head coach.
Despite Weir's come up, NMSU senior Carlos Sanchez still isn't pleased with the "betrayal" of the former NMSU head coach.
"I'm honestly still shook that the man snaked NMSU for UNM," Sanchez said. "I really cannot figure out who the bigger snake is between him and Kevin Durant. At least KD won a ring. Albuquerque is sketch, the people and fans are obnoxious, and it's like he sold out. I thought he was one of us. I'm going to make sure he knows how I feel about him Friday night."
Some Aggie fans explained they have seen the rise and fall of this men's basketball program throughout the years, from a Reggie Theus ran team who upset a nationally ranked Nevada program and all the way to feeling that excitement again with Paul Weir becoming the head coach. An NMSU student who wishes not to be named said that Weir gave so much hope to the program and then just left for a rival team, and they feel that is why so many Aggie fans are still hurt over his decision.
Fortunately, this dispute can be settled as soon as tomorrow night. This new Aggie basketball team has the skill set and coaching to have another successful season. First-year NMSU head coach Chris Jans and his team gave a nationally ranked Saint Mary's team a run for their money earlier this week. The Aggies lost 92-74, but the Aggies kept the game close until late in the second half where Saint Mary's finally pulled away.
Nevertheless, both teams are under a first-year head coach and it should be a close and tight game. Aggie fans are encouraged to attend the game and make the Pan American Center loud and full of energy as bragging rights are on the line for both schools.
As for Paul Weir, it is unseen how NMSU students and fans will greet the former Aggie.
"He's [Paul Weir] a great coach who will better any basketball program – good luck to Weir and his next journey," Tourtillott said.
Sanchez feels the opposite.
"Biggest snake in America, I literally trash-talk that man on Twitter once a week and I'm excited to be able to do it in person."
About the Writer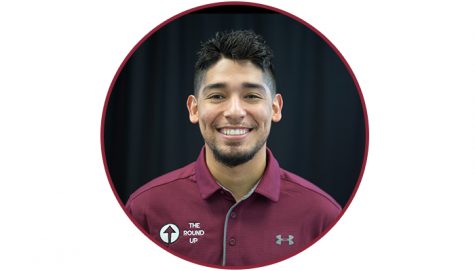 Jonah Gallegos, Sports Writer
Jonah J. Gallegos enters his second year at The Round Up and is currently a senior, majoring in journalism. Born and raised in Las Cruces, New Mexico,...