NMSU prepares for Saturday graduation
Hang on for a minute...we're trying to find some more stories you might like.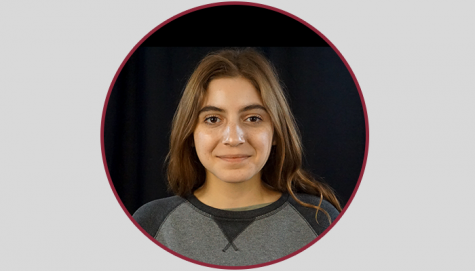 More stories from Emilie Rasmussen
Graduation is nearly here. New Mexico State University's commencement ceremony will be held in the Pan American Center on Saturday, December 9, 2017, at 10:00 AM. For the most impatient of students, an official countdown to the ceremony can be found on the commencement's website!
For those who are preparing to attend here is information about attending the ceremony:
All the Pan American Center's doors will open at 9:00 AM for guests. There is no need to purchase tickets from the center, because this is a free event.
Seating will be available on a first come, first served basis. The capacity for the event is approximately 11,184 seats, and about 10,000 people are expected to attend—so make sure to come early. There will be free parking available all day for guests at the Pan American Center.
Brianna Miranda, a Theatre Arts major who will be graduating on Saturday, says "I am very excited. I'm anticipating being bored for a lot of the time… but I'm excited to have the amount of people who are graduating celebrating that level of achievement."
Guests' bags will be searched upon entering the Pan American Center. Certain items are prohibited from entering the center.
The prohibited items list includes: alcohol, illegal drugs, food or beverages, controlled substances, bottles or containers, pets, fireworks, laser pointers, firearms, and weapons of any kind. Smoking is prohibited inside the Pan American Center.
Cameras and audio/video recorders are allowed if they do not get in the way of other guests' views. There will also be several professional photographers taking photos of the graduates during the ceremony.
Scott Breckner, Director of Special Events, says that "It's one of the most enjoyable [events] that our staff works, it's a recognition of major achievement… it's such a fun day, seeing family and friends come to the event… it's one of the more rewarding to see."
The ceremony is expected to end at around 12:45 PM.
For the families and friends of graduates who are unable to be at the ceremony in person, there will be a live broadcast at https://commencement.nmsu.edu/internet-broadcast/
More information can be found on the commencement ceremony's website: https://commencement.nmsu.edu/
The Pan American Center's address is:
1810 E. University Ave.
Las Cruces, NM 88003
The office phone number is 575-646-4413

Hang on for a minute...we're trying to find some more stories you might like.
About the Writer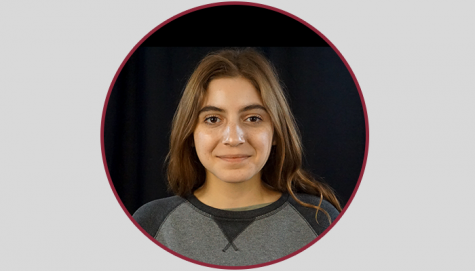 Emilie Rasmussen, Staff Writer
Émilie Rasmussen is in her first year at NMSU and as a Staff Writer for The Round Up. She graduated from El Dorado High School and the International Baccalaureate...