Rose III looks to cap off illustrious career with win in Arizona Bowl
Hang on for a minute...we're trying to find some more stories you might like.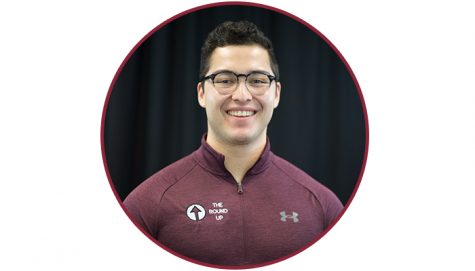 More stories from Derek Gonzales
When Larry Rose III arrived on the campus of New Mexico State University in July 2014, he was just a wide-eyed 160-pound running back who didn't know if he would even see the field as a true freshman. He knew that he would need to gain size in order to endure the rigors of a 12-game FBS season, but one thing was for sure – speed kills, and Rose III had plenty of it.
Four years and 4,425 rushing yards later, Rose III will suit up for the Crimson and White one last time as NMSU faces off against Utah State in the 2017 NOVA Home Loans Arizona Bowl Friday afternoon inside Arizona Stadium.
Snapping the 57-year bowl drought is a dream come true for Aggie fans – but it is also the storybook ending for one of the greatest running backs in school history.
Rose III endeared himself to Las Cruces not only with electrifying runs and touchdowns – he also did it with a genuine and humbled personality that made everybody he talked to a fan. Rose III's kid-like smile helped him become a role model for kids in the city – he never turned down an autograph or picture regardless of where he was at or if the team had just won or lost a game.
One could find his name at the local Wal-Mart for donating to the Children's Miracle Network, and folks within the athletic department would jokingly keep a tally of how many times he'd say 'yes sir' during an interview.
Even with NMSU shifting their offense towards a more pass-happy attack, Rose III took the philosophical change in stride, earning praise from head coach Doug Martin.
"A lot of running backs that would've had Larry's record-breaking seasons and things like that would be selfish and not buy into that (passing more), but Larry Rose has never questioned anything," Martin said. "He just shows up with his lunch pail and goes to work every day. He's done that since he stepped foot on campus. He's still had a fantastic year this year – he's our third-leading receiver and that highlights for NFL scouts how diverse he is. …
"The big thing is that it shows how unselfish he has been. He just worries about our offense being good and not his own individual stats."
Rose III said the change hasn't been too tough on him because it has led to winning. Coming from Fairfield High School where success hadn't been seen much before he got there, he just wanted to be a part of the same turnaround at NMSU and he was. His belief in the coaching staff has led to winning that hasn't been seen for the Aggies in quite some time.
"I never questioned coach Martin because it's hard to question when you're winning," Rose III said. "As long as we are winning, I could care less what my role is. It doesn't matter if I'm helping the team through pass blocking, catching or running, I just want to be on the field playing with the team because that's all that matters to me at the end of the day."
Rose III ran for a single-season school record 1,651 rushing yards as a sophomore in 2015, eclipsing 200 yards rushing four different times. Rose III led the Sun Belt in rushing and was named an Associated Press third-team All-American – the first at NMSU since offensive guard Karl Dean named to the third-team in 1974-75.
Despite all the individual accolades, Rose III's favorite memory as an Aggie is the same as many who have been affiliated with the program since 1960 – the win against South Alabama in the season finale.
"The reason I say that is because, with that last drive, it put my whole career and summed it up in one because we had to work for it. We just didn't blow them out, it was a 'make it happen or not' thing and that's what my whole career has been. It's been that we are either going to get it done or not, so for our last drive to come down to that, that's what I'll remember the most."
Friday afternoon will be full of joy and deservingly so, but once that clock expires, a special chapter in New Mexico State history will have finished, having been helped written by a player who will be remembered forever.
It might be time to add a name on to the Aggie football Ring of Honor that sits atop the Fulton Center and overlooks Aggie Memorial.

Hang on for a minute...we're trying to find some more stories you might like.
About the Writer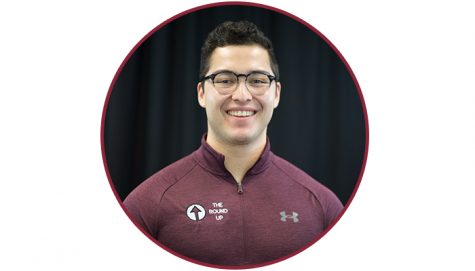 Derek Gonzales, Editor-in-Chief
Derek E. Gonzales enters his third year as an employee of the New Mexico State University Round Up and first as the Editor-in-Chief. The homegrown product...