New Mexico State Continues Superb Play and Remains Undefeated in WAC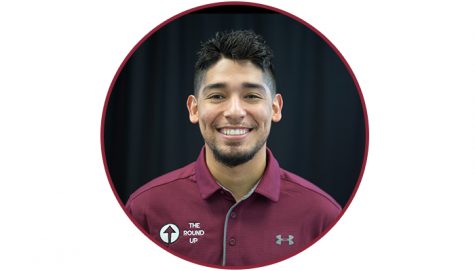 More stories from Jonah Gallegos
LAS CRUCES – New Mexico State hasn't played a home game in over a month, but finally got to show out in front of their home crowd; pulling off a 75-62 win over the Seattle University Redhawks Thursday night at the Pan American Center.
Heading into tonight's game Seattle U (13-8, 2-2) ranked second in the WAC in scoring at 80.2 points per game. Defense was key for the Aggies, who held their opponent to just 62 points.
NMSU (16-3, 4-0) did a great job of smothering the Redhawks on defense, allowing them to shoot just 7 of 21 from the field in the first half. While the Aggies got off to a hot and quick start, at one point leading by a score of 15-2.
"Obviously the game couldn't start any better for us, we (NMSU) jumped on them early," NMSU head coach Chris Jans said after his team grabbed their fifth straight win.
The Redhawks made some runs at times, cutting the Aggies' lead to three at one point; but as fans have seen before, NMSU weathered the storm and made some runs of their own at key moments in the game.
NMSU's bench also handled their own as seen in previous games, outscoring Seattle's bench 28-4. A wide range of scoring was needed as NMSU's leading scorer fell into foul trouble early on and really didn't see the court until the second half.
"This bench has grown on me," Jans said. "They've earned our confidence, we've had a number of games where we've relied on those guys coming off the bench – and filling in for foul situations."
NMSU graduate guard Zach Lofton still finished the game as the team's leading scorer with 15 points. A positive was that the Aggies still found ways to get to the basket and even went on a 17-2 run with Lofton on the bench.
"We (NMSU) got more athletes than them (Seattle U)," senior forward Jemerrio Jones said about his team. "So we just used that against them."
The crowd was also a key factor in tonight's game and the Pan American Center really had an electric vibe to it. Although the official attendance was just 5,035, it sounded much louder than that.
"Hopefully our momentum and where were at right now will continue to grow the crowds," Jans said about the loyal Aggie fans in attendance. "I thought it was great tonight."
NMSU continues conference play and will take on Utah Valley Saturday Jan. 20 at 4 p.m. at the Pan American Center. Both are the only undefeated teams remaining in the conference. Coach Jans said it will be a good test for his team on Saturday and another good and loud crowd will be needed.
This team is on a good stride and seems to continue to grow from week to week.
"The best thing about it is we still got plenty of growth left," Jans said about his team's so-far success.
About the Writer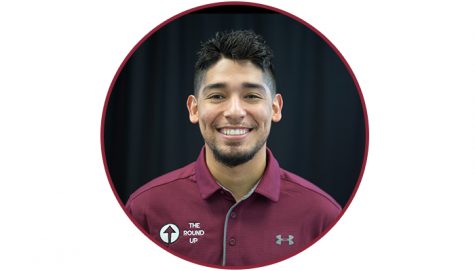 Jonah Gallegos, Sports Writer
Jonah J. Gallegos enters his second year at The Round Up and is currently a senior, majoring in journalism. Born and raised in Las Cruces, New Mexico,...